HOME INSURANCE
Choose the right insurance option to protect your home and contents.
Which home insurance is right for you?
Choose from building and contents insurance, building insurance, contents insurance, portable contents or a combination of all three.

Home owners can cover their building and contents from fire, flood, theft and more
Renters can cover their contents such as appliances, furniture or jewellery
Combine different insurance options to suit your needs.

Get covered for both building and contents that you lease out to tenants either through your investment property or your holiday home
Additional cover options give you additional benefits such as loss of rent, emergency work and temporary repairs and mortgage discharge.

Insure everyday portable items you take with you when you're out and about like sunglasses, watches, engagement rings or surfboards
Your items are covered here or abroad in the first 30 days of your trip.
Why choose Home Insurance?
Be ready for just about anything with Home Insurance. Help protect your building or contents against fire, flood, theft and more.

CANSTAR winner of 3 national awards and 14 regional awards for outstanding value for home and contents insurance. Whether you're a home owner or renter you can get award winning home insurance.

You can submit your claim online at any time. You'll get an instant confirmation email and hear from one of our claims specialists as soon as possible. If you prefer you can call us on 13 2423.

Save up to 15% on your premium when you bundle building and contents cover and apply online.2 It's quick and easy to get a no obligation quote. If you're already a CommBank customer, you could get a further saving when you apply in NetBank or the CommBank app.
Learn more about home insurance by reading the Product Disclosure Statement (PDS)
Home insurance calculators
Calculate how much you need to cover your building and contents
Your sum insured includes the cost to rebuild your home and/or to replace your contents.

Work out the value of your home and estimate the amount of cover you need.

Work out the value of your contents and estimate the amount of cover you need.
How to make a claim

Have your policy and personal details ready along with descriptions, receipts and photos of contents lost or building damages.


If it's a building claim, we may arrange for an inspection to assess the damage. If it's a contents claim, we'll assess the information you've provided to us.

If we've agreed to pay your claim, we'll contact you to let you know how we're going to settle.
Learn more
Emergency Services Levy (ESL) Reform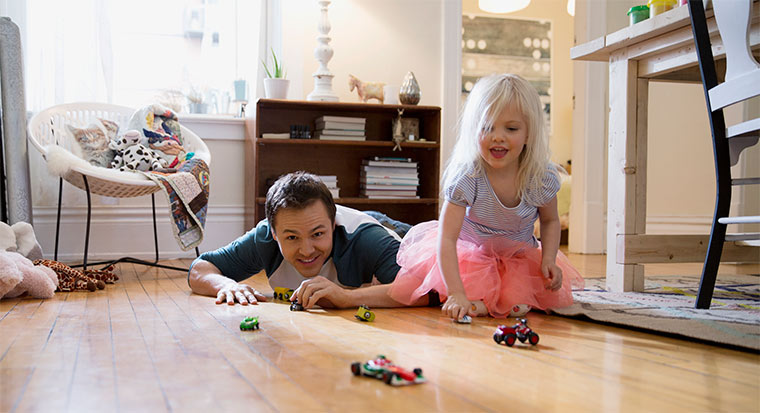 You might see some changes on your insurance policy because of how the NSW Government plans to collect the Emergency Services Levy (ESL).
Tell me more
Things you should know
1CANSTAR award for Outstanding Value Home and Contents Insurance in Australia ten years running.
2If you have purchased Building cover or Contents cover online, a discount of up to 10% will be applied to your basic premium. If you have purchased combined Building and Contents cover, a discount of up to 15% will be applied to your basic premium.
Visit CANSTAR's Home & Contents Insurance Star Ratings report for details of CommInsure's awards.

Online discount does not apply to Portable Contents Cover when taken as a standalone policy. This discount cannot be used in conjunction with any other discount (other than those listed in the relevant Product Disclosure Statement or any Supplementary Product Disclosure Statement) or in conjunction with any other promotional offer, unless we have advised in the promotional offer that this discount will apply. We may remove or change this discount effective from the renewal date. This discount cannot be backdated. Minimum premiums may come into force and reduce the extent to which discounts are applied.
Home Insurance is provided by CommInsure, a registered business name of Commonwealth Insurance Limited ABN 96 067 524 216 AFSL 235030 (CIL). CIL is a wholly owned non-guaranteed subsidiary of Commonwealth Bank of Australia ABN 48 123 123 124 (The Bank). The Bank does not guarantee the obligations or performance of CIL or the products it offers. Where we refer to 'we', 'us' and 'our', we mean CIL. This information has been prepared without considering your objectives, financial situation or needs, you should, before acting on this, consider the appropriateness to your circumstances. A Product Disclosure Statement is available at all Commonwealth Bank branches, by downloading them from commbank.com.au or by calling 13 2423 and should be considered before making any decisions about this product. You should also read the Home Insurance Key Fact Sheet, Financial Services Guide and Privacy Policy which are also available by calling 13 2423.

CommInsure is proud to be a signatory to the General Insurance Code of Practice, for more information on the code visit www.codeofpractice.com.au.