What's a romance scam?
Romance scammers set out to steal your heart in order to defraud you. They usually create fake online identities designed to lure you in. Once they've gained your trust, often investing several months of close contact, they use your newfound relationship to request that you send them money or gifts. They may plead with you, asking for cash to help with a non-existent health, travel or family problem, or ask you to transfer assets into their name – using manipulative, psychologically controlling and deceitful tactics to get what they want.
How to avoid being scammed
Spotting a scam
Met someone online? Initial warning signs that things may not be what they seem include:
Over the top, intense declarations of love to create a false sense of trust and understanding
Online profiles that don't match what they tell you
Badly written, erratic or vague messages
Scammers commonly use social media platforms, such as Facebook, in addition to dating apps, such as Tinder. Once a relationship is established, they may try to move the conversation to email or instant messaging
A change in tone – from affectionate at the beginning to desperate or threatening if you don't agree to their requests
Preying on vulnerabilities, such as isolation, age, financial hardship, language barriers. Scammers also target those who may be particularly vulnerable or lonely due to a recent change in a relationship or personal circumstances
Requesting you perform criminal activity, such as drug trafficking, money or device laundering, or that you enable other criminal pursuits (Business Email Compromise-related crimes and investment frauds).

Protecting yourself & your friends
Never send money, or share passwords, credit card or account details with anyone you don't trust
Research your potential partner online via Google or social media apps: 

Try a Google reverse image search to identify if someone else owns the photos you've been sent
Look at their photos and connections to see if the people and places mentioned match their profile
While some scammers will avoid opportunities to meet in person, many do still physically meet their victims or engage in video calls. Just because someone is willing to meet their target face-to-face or over Skype doesn't mean they are genuine
Be cautious when sharing personal images or videos with online admirers. Scammers can resort to blackmailing their victims if their financial demands are not met
Speak to your family and friends about your online relationship. They may be able to offer perspective and identify red flags that you may not have noticed or are struggling to accept.
Eddie's story
A romance scam based on a real-life CommBank case study
Eddie, a successful 52-year-old business executive, was devastated when his wife of 26 years passed away. After a year of terrible loneliness, Eddie struck up a friendship with Kali, a beautiful 40-year-old woman of African descent, on an internet dating site. Eddie says he was drawn to Kali's exotic background, and he felt flattered by her attention and care.
Over a period of time, Kali scammed Eddie out of more than $500,000 - read his full story in our Safe & Savvy Guide (page 19).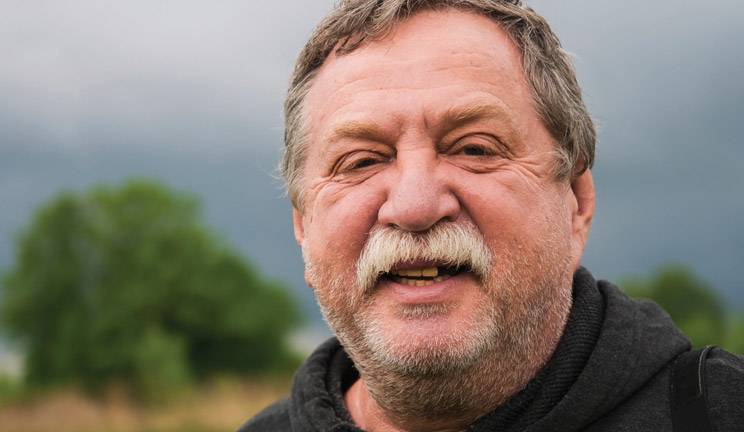 Been scammed? What next?
Get in touch
If you (or someone you know) is a CommBank customer and has been targeted or lost money as a result of being scammed, call us immediately 24/7 on 13 2221.
Report it
Report the scam via the Australian Cyber Security Centre. Reports may be referred to the police for possible investigation.
Take control and stay protected
Change your passwords and PINs straight away if you suspect your security has been compromised. Change these regularly as a preventative measure.
Seek support
Contact IDCARE on 1800 595 160 or via www.idcare.org. IDCARE is a free, Government-funded service that provides support to victims of identity crime.
Visit the ScamWatch website for more information on scams.
Important information
As the advice on this website has been prepared without considering your objectives, financial situation or needs, you should, before acting on the advice, consider its appropriateness to your circumstances. View our Financial Services Guide. Terms and Conditions for these products and services are available online or from any branch of the Commonwealth Bank. The Terms and Conditions should be considered before making any decision about these products.