Applications for our 2017/18 Intern Program will open 5th July at 12.05am.
Analytics (Retail Banking Services) Graduate and Summer Intern Programs
Analytics Program (Retail Banking Services) overview
We use advanced analytics and modelling so we can identify opportunities to help our customers and drive key business decisions. Our Analytics team covers four key areas: Customer Engagement & Decision Science (Customer, Product and Distribution), Digital Channel Optimisation, Pricing and Risk Management.
Find out more about Analytics at CommBank

This 10 week program gives you exposure across our diverse business. You'll receive training, networking opportunities, be supported by a buddy and have the chance to contribute meaningfully to our business.
Our Analytics Graduate Program offers an eighteen month program and includes structured rotations. Your rotations are through many of our core functions so you get a solid understanding of how to use analytical techniques to deliver leading business solutions. Your rotations could include areas such as Modelling and Optimisation, Customer Insights and Modelling, Data Science, Customer Pricing and Customer Engagement, Risk Management and Strategy and Transformation.
We believe great people underpin everything we do. You will be an essential contributor in driving the Retail strategy, to excel at satisfying customer needs in more ways through personal relationships and world class technology. Your program includes tailored development to enhance your technical capability with the use of analytical tools such as SAS, R, SQL and Teradata in conjunction with vast data sets to deliver actionable analytical insights. Your program also includes tailored professional development building your capability as a professional contributor and transition to start thinking like a leader.
You will be provided with exposure to the frontline where you will have the opportunity to work on real business projects whilst applying Design Thinking methodologies. You will work with exceptionally talented people experienced in machine learning and statistical analysis and modelling methods (random forests, boosted models and regression models) in teams such as Customer Insights and Modelling, focused on analysing customer behavioural data and product usage in order to identify and deliver business relevant insights and value-enhancing opportunities to stakeholders across the Group. Or, you might assist Modelling and Optimisation, a function responsible for developing sophisticated price models that enable differentiated customer segment or geographic level pricing as an example.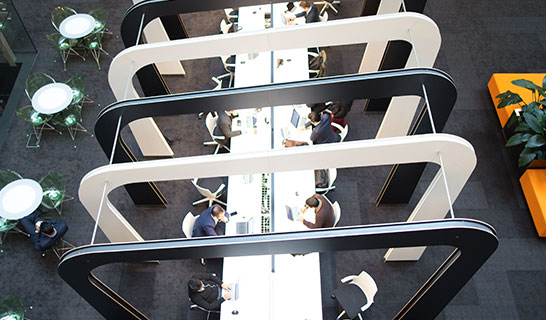 As well as fine tuning your knowledge and understating of our Analytics area, you'll also receive:

Challenging work and diverse experience: You'll have the opportunity to work on exciting and varied projects that make a difference. This will help you develop a range of new skills and experiences
Responsibility and autonomy: You'll deliver outcomes that contribute to CommBank's strategic priorities and goals
An ever-improving Program: We're always refreshing and improving our program so you get the most exciting and engaging experience possible. Your development and experience will be overseen by our Graduate Council to ensure your experience is world class

Support: You'll be mentored by a senior leader who will help you plan and drive your career
Stability: You'll have a permanent role guaranteed upfront (pending satisfactory performance)
Endless opportunity: You are openly encouraged to discuss your career aspirations with your manager, who can help make them a reality
Networking: You'll have the chance to work with talented people, and form important relationships within the business
Community involvement: You'll have the chance to engage the wider community through graduate-led community projects and initiatives.
Our Graduate & Summer Intern Programs