Applications for our 2017/18 Intern Program will open 5th July at 12.05am.
Bankwest Aspiring Leaders Graduate Program
Bankwest is a part of the Commonwealth Bank Group. The team run a stand-alone program for graduates looking for opportunities in Perth.
At Bankwest our customers are at the heart of everything we do. Our culture supports colleagues to deliver a great service to customers that aims to make banking easier. Our collaborative team environment and positive culture enable colleagues to reach their potential and contribute to the success of Bankwest.

This two-year program equips graduates with a broad understanding of banking whilst focusing on your specific leadership capabilities. To succeed, our organisation needs great leaders as well as great specialists. This program ensures we have the right mix of capabilities across our organisation, to build a strong and stable Bankwest of the future. The structured program includes rotations within our core divisions:

Enterprise Services
Bankwest's Enterprise Services division develops and executes all IT and business change within the organisation, ensuring technology is leveraged to deliver the Bankwest strategy. As WA's largest and most progressive technology team, our division works on a wide variety of technologies and projects. We also have the support of a dedicated team and use Agile and Lean methods to manage our work and drive results.
Retail Bank
With over 6,000,000 customers actively looking for an alternative bank in Australia - Bankwest's Retail banking division offers an innovative, fresh and multi-channelled choice to supporting customers achieve their personal financial goals.
To enable our colleagues to deliver what matters most to our customers, the Retail division is set up as five core departments: Stores & Lending, Contact Centre, Operations, Broker Sales and Digital.
Business Bank
The Business Banking division provides a full range of innovative core and specialised business banking products and services to our Business, Commercial, Property, Rural & Regional, Corporate and Small Business customers across Australia.

From customers with business lending under $250,000, to clients with large turnovers and more complex borrowing requirements, our Business Banking colleagues' service customers across a wide range of industries.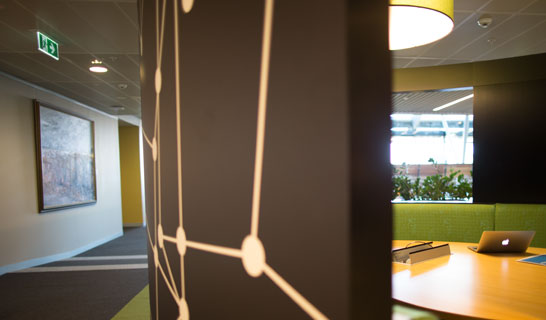 As well as the chance to participate in a graduate program focused specifically on developing leaders of the future, you'll also benefit from:

Challenging work and diverse experience - you'll have the opportunity to work on exciting and diverse projects that make a difference.
Responsibility and autonomy - you'll deliver outcomes that contribute to Bankwest's strategic priorities and vision.
Networking - you'll have the chance to work with many talented people, and form important relationships within the business.
Exposure - be exposed to all areas of the bank – not only will you experience a rotation in four divisions of our business, we'll organise exposure to the other areas including Finance, Risk, HR and Strategy.
Development - take part in learning forums, networking functions, development projects, and social activities. You'll develop your personal brand, strong communication skills and best-practice leadership capabilities.
Support - you'll be partnered with a mentor and have networking opportunities with senior leaders.
Stability - you'll have a permanent role guaranteed upfront (pending satisfactory performance).
Community activity - you'll be actively encouraged to take part in community activities and to support local charities.
Our Graduate & Summer Intern Programs