Applications for our 2019/2020 Summer Intern Programs, Global Markets Summer Analyst Program and remaining 2020 Graduate Programs are now open.
Business & Private Banking Program overview
Business and Private Banking (BPB) manages relationships with Commonwealth Bank's business banking customers, providing a wide range of financial services and solutions across all businesses. We also service our personal and institutional online trading customers, and provide service, advice and opportunities to our high-net-worth personal customers through Commonwealth Private.
Business & Private Banking has a number of specialised and diverse areas:
Business, Corporate & Private Banking:
Business & Corporate Banking is the relationship-focussed arm of Business & Private Bank, a division of the Commonwealth Bank. We connect and partner with businesses to grow, improve and safeguard their financial wellbeing. Our segment spans the nation's most innovative, dynamic, specialist and diverse sectors, everything from start-ups to mature companies. We manage relationships with businesses from all segments from small to middle size businesses all the way up to larger corporates turning over up to $500 million.
Commonwealth Private (CP) services the personal banking and wealth management needs of Australia's high net worth (HNW) and ultra-high net worth (UHNW) individuals.
Product, Governance & Customer Solutions:
The Strategy & Transformation area develops and executes the most complex and strategically important elements of BPB's growth strategy and scopes, designs and creates new solutions to business critical problems.
The BPB Risk Management and Controls area looks after our Better Risk Outcomes, Governance & Assurance, Conduct and Capability, Regulatory Risk & Controls & Credit Process and Quality Assurance, all working together to help drive a strong risk culture across BPB. Some of the key focus areas include: Controls Improvement & Assurance, Risk in Change, Incident and Issue Management, Complaints Management, Credit Assurance, Non-Financial Risk Reporting and Better Risk Outcomes Programme deliverables.
Business Customer Solutions supports the full spectrum of customers' needs from the smallest businesses to the largest corporates. We have accountability for Cash Management, Payments, Business Lending and Commerce Solutions as well as delivery of analytical capabilities to support our business customers. This team is also accountable for managing the end-to-end business customer experience aligned to achieving our advocacy ambition
Regional and Agribusiness Banking (RAB) is the face of the business bank outside of major capital cities. All face-to-face business banking relationships outside of Sydney, Melbourne, Brisbane, Perth and Adelaide will be managed by RAB, as well as all agribusiness relationships.
CommSec is Australia's No.1 online broker and has been helping investors reach their goals for more than 20 years. We offer a diverse range of support and tools to assist beginner and experienced investors alike. We are proud to be Money Magazine's Best Feature-Packed Online Broker for 12 years running. CommSec operates across two main lines of business: CommSec and CommSec Adviser Services.

Graduates from all disciplines are welcome to apply for the Business & Private Banking Program. Successful graduates have come from a plethora of backgrounds including; finance, commerce, accounting, economics, engineering and IT, and digitally focused disciplines.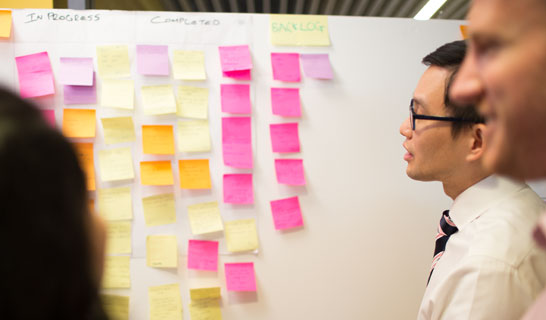 As well as the chance to immerse yourself in our Business & Private Banking Program, you will also benefit from:
Training and development: You will receive extensive training and development, including our 2 week Graduate Academy based in Sydney at the beginning of your program and ongoing forums at the end of each rotation.
Diverse Experience: You will receive a holistic experience across several areas of our business, providing a unique opportunity to gain a deep understanding of Business & Private Banking and the variety of career pathways available – setting you up for success now and in the future.
Exposure: Through the variety of rotations experienced, you will be exposed to clients, strategic initiatives, innovative projects and Senior Leaders.
Customer interaction: You will work directly with customers to build your experience.
Community Involvement: Help support our vision to excel at securing and enhancing the financial wellbeing of people, businesses and communities as you contribute to the wider community through graduate led projects and initiatives.
Awards and recognition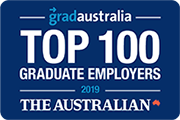 The Australian Top 100
Graduate Employer 2019
#1 Banking and Finance sector


Australian Financial Review and GradConnection Top 100
Graduate Employer 2019
#1 Banking, Finance and Insurance Sector
#8 Most popular Employer

Top Graduate Employers 2019
Our Graduate & Summer Intern Programs