Applications for our 2017/18 Intern Program will open 5th July at 12.05am.
Digital (Retail Banking Services) Graduate and Summer Intern Programs
Digital (Retail Banking Services) Program overview
Digital is CommBank's centre of digital excellence. We're responsible for bringing together CommBank brands and digital touch-points to create an integrated and consistently exceptional customer experience. As a team, we're focused on innovating, building and operating digital interactions with our direct 'mass-market' and retail segments. Find out more about Digital at CommBank.

This 10 week program gives you exposure across our diverse business. You'll receive training, networking opportunities, be supported by a buddy and have the chance to contribute meaningfully to our business.
Our Digital Graduate Program offers an eighteen month program and includes structured rotations. Your rotations within Digital can be specialised or wide-ranging and tailored to your interests such as User Experience and Visual Design, Digital Strategy and Operations, Product Ownership, Content Management, Customer-Centred Design, Research or Digital Sales Optimisation.
We believe great people underpin everything we do. You will be an essential contributor in driving the Retail strategy, being to excel at satisfying customer needs in more ways through personal relationships and world class technology. Your program includes tailored development building your capability as a professional contributor and transition to start thinking as a leader. You will be provided with exposure to the frontline where you will have the opportunity to work on real business projects whilst applying Design Thinking methodologies. You will work with exceptionally talented and wonderfully diverse teams of people from differing backgrounds including content writers and online editors to user experience experts, designers, technical specialists and strategy consultants all dedicated to the management of online, tablet and mobile experiences, ensuring a seamless online customer journey.
Our website, being our 'virtual' front door receives more than 20 million visits each month, so it's no surprise that Digital encompasses one of the largest UX teams in Australia. You could also have exposure to teams responsible for Ecosystem Partnerships and our Digital Innovation pipeline – an end to end pipeline to support digital ideas to scale funding. You will have the opportunity to work in teams offering provision of insights by analysing web traffic trends, identifying sales breakpoints and recommending improvements.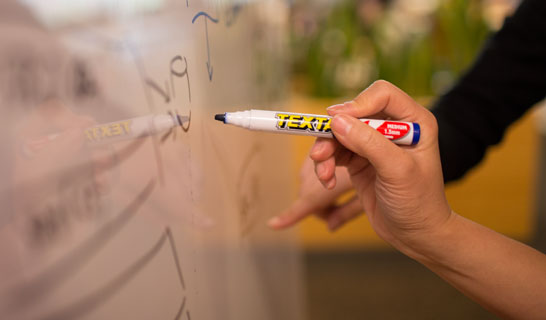 As well as fine tuning your knowledge and understating of Digital, you'll also benefit from:

Our culture: We encourage cooperation and knowledge sharing. We take the time to explain projects, concepts and processes to our graduates
Interesting work: You'll be exposed to a range of projects that enable you to put the skills you learnt at university into practice
Endless opportunity: You are openly encouraged to discuss your career aspirations with your manager, who can help make them a reality
An ever-improving Program: We're always refreshing and improving our program so you get the most exciting and engaging experience possible. Your development and experience will be overseen by our Graduate Council to ensure your experience is world class

Networking: You'll have the chance to work with several talented people, and form important relationships within the business
Community activity: You'll be actively encouraged to take part in community activities and to support local charities.
Our Graduate & Summer Intern Programs