Applications for our Intern 2016/17 and remaining 2017 Graduate Program are now closed. We will no longer be accepting any further applications.

We encourage you to visit our listing page to find out about other entry level opportunities available outside of our Intern 2016/17 and remaining 2017 Graduate Program. Thanks for your interest in working with us.
Technology (Enterprise Services) Graduate and Summer Intern Programs
Technology (Enterprise Services) Program overview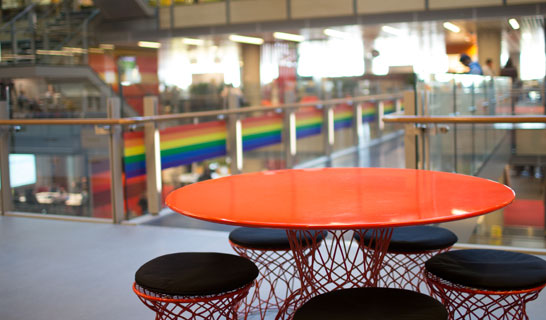 As well as the opportunity to work with talented teams, cutting-edge technologies and best-in-class online, mobile and social platforms you'll benefit from:
Innovation: Have the chance to participate in design-a-thons and in-house hackathons – the top prize has previously been awarded to a team of graduates
Training and development: You'll gain access to important technical and development resources to help you expand your skills and knowledge
Exciting projects: Significant investment in cyber security and quantum cryptography and opportunity to work on greenfield projects
Enablement: Initiatives for employers to submit innovative ideas via the Unleashing Innovation Program – tap into your creative potential and set free your 'inner entrepreneur'
Collaboration: Incubation and accelerating ideas in the Innovation Lab to deliver products and services in collaboration with customers, partners, start-ups and industry
Support: You'll be supported by senior management, as well as by a mentor and a buddy
Community involvement: You'll have the chance to make a difference through volunteering.
Awards and recognition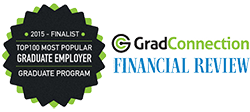 Financial Review and GradConnection Top 100 Graduate Employer 2015
Finalist - Graduate Program
Our Graduate & Summer Intern Programs