Applications for our Intern 2016/17 and remaining 2017 Graduate Program are now closed. We will no longer be accepting any further applications.

We encourage you to visit our listing page to find out about other entry level opportunities available outside of our Intern 2016/17 and remaining 2017 Graduate Program. Thanks for your interest in working with us.
Financial Services Graduate and Summer Intern Programs
Financial Services Program overview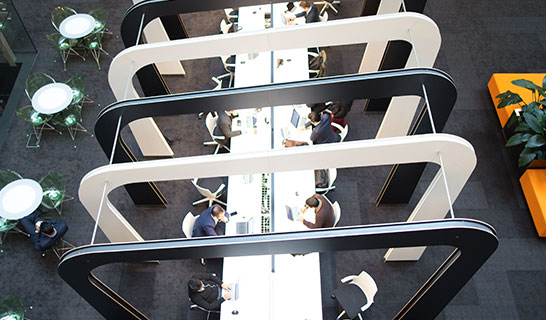 As well as the opportunity to get an in-depth understanding of the Financial Services area, you'll also benefit from:

Real work: You'll have the opportunity to work on projects that will be implemented and make an impact on our business

Training and development: You'll take part in a structured training program, and we provide financial support to all Financial Services graduates to complete the CA or CPA Programs
Work with key stakeholders: Learn from and network with some of the best and brightest people in the industry
Diverse experience: You'll be exposed to the different skills and experiences necessary to successfully move into more senior roles
Stability: You'll have a permanent role guaranteed upfront (pending satisfactory performance)
Support: You'll be supported by our Graduate Program working group – a group of people dedicated to the development of our graduates in Financial Services. You will also receive support from Certified Accountancy professionals, and mentoring and buddy support.
Awards and recognition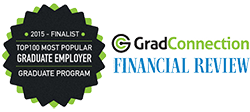 Financial Review and GradConnection Top 100 Graduate Employer 2015
Finalist - Graduate Program
Our Graduate & Summer Intern Programs