Applications for our 2019/2020 Summer Intern Programs, Global Markets Summer Analyst Program and remaining 2020 Graduate Programs are now open.
Financial Services Graduate and Summer Intern Programs
Finance Program overview

For Financial Services, we consider graduates from all degrees, however an interest and fundamental units undertaken in a numbers and/or technology field of study is critical.
For Group Property, we consider graduates from all degrees, however you must be able to demonstrate a strong experience and understanding of the property or construction sector. Typical fields of study include Engineering, Architecture, Property Economics, Asset & Facility Management, Construction and Project Management.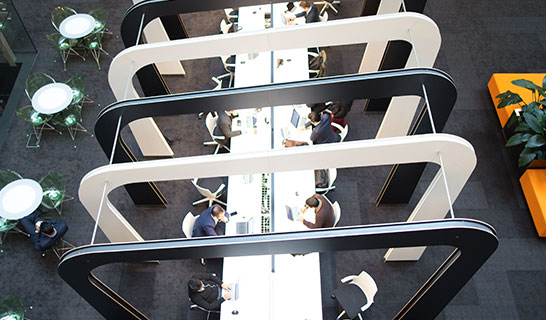 Additional to the program opportunity to get an in-depth understanding of the Financial Services area, you'll also benefit from:
Real work: You'll have the opportunity to work on projects that will be implemented and make an impact on our business.
Business showcase: You will be assigned Projects to work on together with your Graduate peers which will require you to develop solutions to complex problems, giving you the opportunity to showcase your talent and drive to the Executive Leadership Team.
Training and development: You will receive extensive training and development including a comprehensive 1 week orientation at the beginning of your program, ongoing masterclasses and tailored training throughout each rotation. We provide financial support to all Financial Services graduates to complete the CA, CPA or CFA Certifications.
Work with Industry Leaders: Network with and learn from some of the best and brightest people within the banking and financial services industry.
Mentoring – The Financial Services Graduate Program is highly supported by the business and you will be assigned a mentor from our executive team for the duration of your graduate experience.
Diverse experience: You'll be exposed to the different skills and experiences necessary to become an 'in demand' talent resource within Financial Services, opening doors to traditional and non-traditional senior finance roles in the business.
Community: Financial Services has a strong focus on improving the wellbeing of our community and provides opportunities to undertake both volunteer and pro-bono activities organised by our Group volunteering team.
Awards and recognition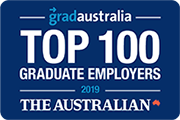 The Australian Top 100
Graduate Employer 2019
#1 Banking and Finance sector


Australian Financial Review and GradConnection Top 100
Graduate Employer 2019
#1 Banking, Finance and Insurance Sector
#8 Most popular Employer

Top Graduate Employers 2019
Our Graduate & Summer Intern Programs