Applications for our Intern 2016/17 and remaining 2017 Graduate Program are now closed. We will no longer be accepting any further applications.

We encourage you to visit our listing page to find out about other entry level opportunities available outside of our Intern 2016/17 and remaining 2017 Graduate Program. Thanks for your interest in working with us.
Retail Banking Services Graduate and Summer Intern Programs
Retail Banking Services Program overview
As the public face of CommBank, we deliver a seamless banking experience for the future, to over 10+ million personal and small business customers. We offer market-leading products and services, supported by leading systems and processes.

This 10 week program gives you exposure across our diverse business. You'll receive training, networking opportunities, be supported by a buddy and have the chance to contribute meaningfully to our business.
The Retail Banking Services Generalist stream offers an eighteen month program and includes structured rotations and tailored development. We believe great people underpin everything we do. You will be an essential contributor in driving the RBS strategy which is to excel at satisfying customer needs in more ways through personal relationships and world class technology. Your program includes a frontline rotation where you will obtain skills grounded in deep customer insights giving you the knowledge and experience you need for an exciting career in the Retail Bank.
You can then work in several areas including:
Credit Cards
Payments and Retail Strategy
Retail Products and Customers
Third Party and Mobile Banking
Retail Sales and Service
Direct Channels.
Roles you could move into include:
Business Analyst
Customer Experience Associate
Product Associate
Marketing Consultant
Strategy and Development Associate
Retail Pricing Associate
Research Associate
Campaign Development Associate.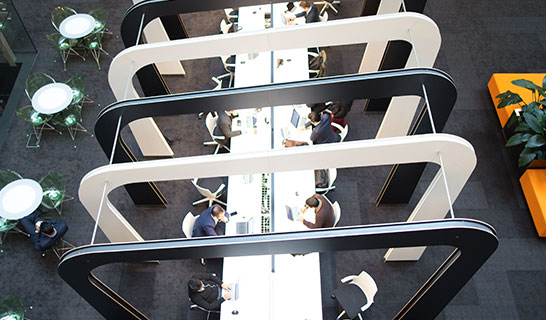 As well as an introduction to the Retail Banking Services area of CommBank, you'll also benefit from:

Challenging work and diverse experience: You'll have the opportunity to work on exciting and diverse projects that make a difference. This will help you develop a range of new skills and experiences
Responsibility and autonomy: You'll deliver outcomes that contribute to CommBank's strategic priorities and goals
An ever-improving Program: We're always refreshing and improving our program so you get the most exciting and engaging experience possible. Your development and experience will be overseen by our Graduate Talent Council to ensure your experience is world class

Support: You'll be mentored by a senior leader, who will help you plan and drive your career
Endless opportunity: You are openly encouraged to discuss your career aspirations with your manager, who can help make them a reality
Networking: You'll have the chance to work with talented people, and form important relationships within the business
Community involvement: You'll have the chance to engage the wider community through graduate-led community projects and initiatives
Awards and recognition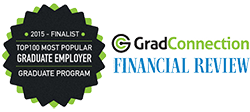 Financial Review and GradConnection Top 100 Graduate Employer 2015
Finalist - Graduate Program
Our Graduate & Summer Intern Programs