Your monthly account fee options
Both options include: 
Unlimited electronic transactions
Free withdrawals at any of our ATMs
Here's more on our rates and fees.
You can switch between both options in NetBank and the CommBank app at any time.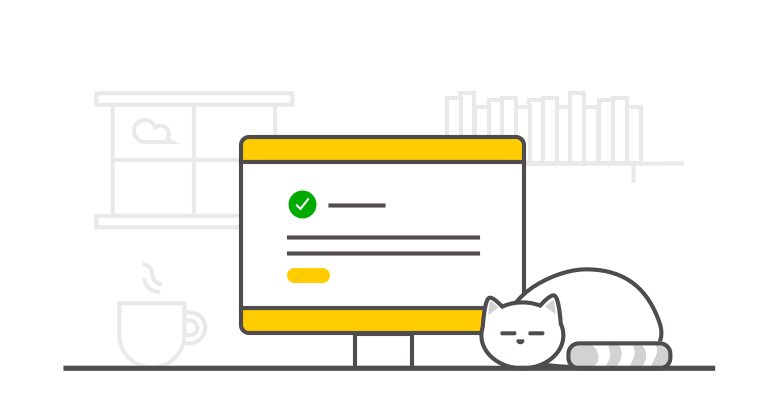 $0 monthly account fee option
May be suitable if you bank mostly online

Pay $3 per assisted transaction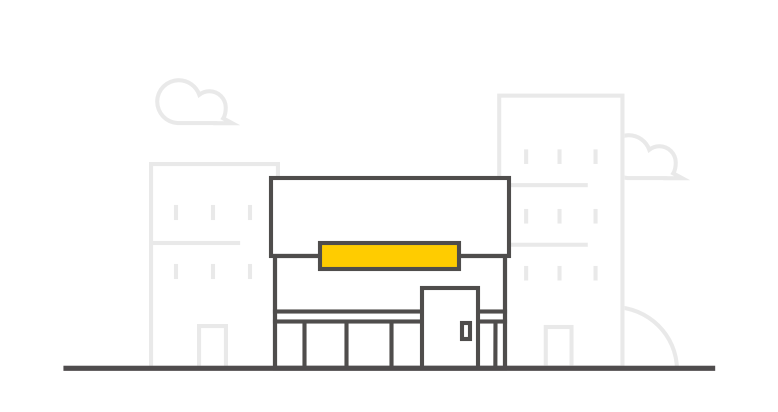 $10 monthly account fee option
May be suitable if you bank mostly in branch, at a post office or agency

Includes 20 assisted transactions per month
Pay $3 per assisted transaction after you've used the 20 included 
Your day-to-day business banking made easier
Open online
Who can open an account online
You can open an account online if you're:
A sole trader
An Australian private company (Pty Ltd)
Your account will be set up as any-to-sign, which means any director you choose will be able to operate it. You can change this in branch. 
What you'll need if your business is new to CommBank 
Australian Business Number (ABN). Not sure?  Look up your ABN
Australian Company Number (ACN), if you have one. Your ACN must be linked to an ABN, or you'll need to visit a branch to apply
Registered business name
Full names, email addresses and mobile numbers for directors and beneficial owners6
Foreign entities can obtain more information on the requirements by visiting a branch or calling 13 19 98.

If you're new to CommBank you'll also need ID
Have at least one of these handy:
Australian drivers licence
Birth certificate
Passport
When to open in branch
Who needs to open in branch?
If your company is new to CommBank and not registered as a sole trader or Australian private company (Pty Ltd), you'll need to open your account in branch. 
If you want to authorise others to operate your account, you'll also need to go to branch. 
What to bring
Check to see which documents you'll need to bring with you first. 
We'll also ask you to show us some ID, make sure you have your Driver's licence, Medicare card or Passport too. 
Link your Business Transaction Account to your other accounts
Business Online Saver
Link it to your Business Online Saver and earn interest on $10,000 or more in the account.

Business credit card
Link a credit card for easy payments of your balance.7

Merchant terminal
Link it to your merchant terminal and enjoy a $0 terminal rental fee for 6 months on Essential Lite and Essential Plus8.
Things you should know
This information has been prepared without taking into account your individual or business needs and objectives. You can view the Terms and Conditions for Business Transaction and Savings Accounts, our Financial Services Guide and the Electronic Banking Terms and Conditions and should consider them before making any decision about these products and services. Bank fees and charges may apply. 
1 You can only open an account online if you're a new or existing customer who is either a sole trader or director of a private company (Pty Ltd). You'll need to set up your business with us so we can verify your business details with ASIC. Once your beneficial owners and nominated directors have verified their ID (we'll email them instructions to do this online), you'll be able to open and start using your account. You'll be providing information to us on behalf of directors and owners in accordance with our Privacy Policy - make sure you've got their permission to do so before you start.
2 Excludes non-Commonwealth Bank ATMs here and all ATMs overseas, EFTPOS transactions overseas, transfer group payments to third parties, international money transfers, CommBiz and NetBank service fees and separate services such as bank cheques, periodic payments and transfers/deposits to other banks. Wholesale relationship managed customers may be notified at any time that their account is subject to transaction fees on electronic transactions and Commonwealth ATM cash withdrawals.
3The Bank does not charge for the alerts service, but you may incur message and data charges from your telecommunications service provider. Alerts are sent in real-time 24/7. Delivery of alerts may be delayed for various reasons, including service outages affecting your phone, wireless or internet provider; technology failures; and system capacity limitations. Please check your available funds before entering into any transactions. Alerts may be suspended by the Bank at any time without notice.
4 From time to time the Bank may allow some transactions or payments to go through by making funds temporarily available for eligible customers. By utilising the overdraw feature, you may incur an Overdraw Fee of $15 per account, per day an overdrawing transaction or payment occurs. For each day your account remains overdrawn, Excess Debit Interest will be applied. For more information, please view What happens when you overdraw your business account?
The overdraw feature is offered at the Bank's discretion. The account may also become overdrawn if a merchant completes an offline or unauthorised payment.
5 Cardless cash is available from any CommBank ATM. Withdrawals are limited to a total of $500 per day. CommBank app, NetBank, NetCode and account access required. Full conditions on app.
6 If you've got other directors and/ or any beneficial owners, they will need to verify their ID online. A beneficial owner is an individual who owns 25% of the company; but if no-one does, controls 25% of the company; but if no-one does, exercises control by way of making key financial or operational decisions, like a CEO. We'll get you to confirm their details so we can email them instructions to do this. Once they've completed this, you'll be able to open and start using your account.
7 Applications for finance are subject to the Bank's normal credit approval. Full terms and conditions are included in our Letter of Offer. Bank fees and charges may apply. This advice has been prepared without considering your objectives, financial situation or needs, you should, before acting on this advice, consider its appropriateness to your circumstances. Applications are subject to the Bank's normal credit approval. Fees and charges are payable. 
8 The $0 terminal rental fee is available to eligible customers who apply for and open a new merchant terminal between 29 March 2021 and 31 October 2021, and settle to a CommBank Business Transaction Account on eligible pricing plans. Offer valid until 31 October 2021 and subject to change. The $0 terminal rental fee offer means customers have their terminal rental fees waived for the first 6 months for up to a maximum of 3 terminals, available on Essential Lite and Essential Plus. The offer is only available at the initial application and can't be extended to additional terminals after the application has been processed. Offer is not available for group deals (including Alliance Partners) or Bankwest. For more information on our range of EFTPOS products and pricing plans, visit commbank.com.au/merchantterminal.
The target market for these products will be found within the product's Target Market Determination, available here.
Apple, the Apple logo, Apple Pay, Apple Watch, MacBook Pro, iPad and iPhone are trademarks of Apple Inc., registered in the U.S. and other countries. Google Pay, the Google Pay Logo, Google Play and the Google Play logo are trademarks of Google Inc. Samsung, Samsung Pay, the Samsung Logo are trademarks of Samsung Inc. 
Daily IQ and Vonto are separate insights tools for general informational purposes only. Daily IQ and Vonto draw information from different data points and sources, and as such results and insights may vary between the tools. Insights may not necessarily have regard to your business, financial situation or needs. You should, before acting on insights provided by Daily IQ or Vonto, consider their appropriateness to your circumstances. Visit Daily IQ for more information. Visit Vonto for more information.