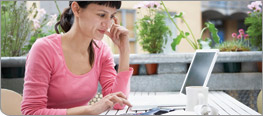 Managing your business accounts
Simplify the administration of your business accounts with NetBank:
View account balances
Link accounts
Change your NetBank limit
Managing supplier payments
It's easy to complete your financial business transactions with NetBank, including scheduling payments, importing payment files for group transfers, paying suppliers, sending money overseas and obtaining the latest foreign exchange rates.
Mobile business banking
Do your essential business banking tasks on the go with NetBank mobile, including viewing account balances and transactions, transferring money or making BPAY payments to existing accounts in your address book, and viewing your product applications. You need to be registered for NetCode to be able to access NetBank mobile. If you have an iPhone or Android phone then you can download our app for fast, easy access to NetBank on your phone. For other phones, simply type NetBank.com.au/mobile into your phone's web browser.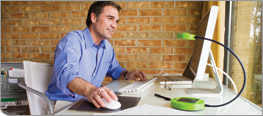 Payroll services
No matter what size your business is,
NetBank makes payroll and accounting straightforward. You can import and export data, simplify your payroll processing and pay staff quickly and securely.

Account and record keeping
NetBank simplifies your account and record keeping capabilities by making it easy to search for and review transactions, export transaction data, and access online statements for certain account types.