When Claire relocated from the United Kingdom in 2008 despite not having a financial services background CommBank was already on her radar. Fast forward to 2018, and Claire is celebrating her 10 year anniversary at CommBank.
"I'm in the office 4 days a week. The flexible environment lets me balance my responsibilities at work as well as outside of work with my partner and kids. I really feel that at CommBank you have all the tools at your disposal to work in a way that suits you, because here we acknowledge that flexibility means different things to different people. I know people who have relocated or work remotely, have a formal flex arrangement or like I do with my team, just manage flexibility on an individual basis."
Claire says she feels a strong alignment between her values and CommBank's, and it's helped her to excel professionally. Claire actively participates in UNITY the Bank's employee network which creates an inclusive culture for the LGBTI community, a cause close to her heart. One of the most important things to Claire is being able to help embed diversity and inclusion initiatives at CommBank.
"I'm passionate about creating an inclusive workforce where people can be themselves. Being a part of UNITY has been amazing. I'm on the steering committee and it's so enjoyable to work alongside a group of passionate people who in addition to their day jobs, are able to achieve positive outcomes for the LGBTI community and our organisation.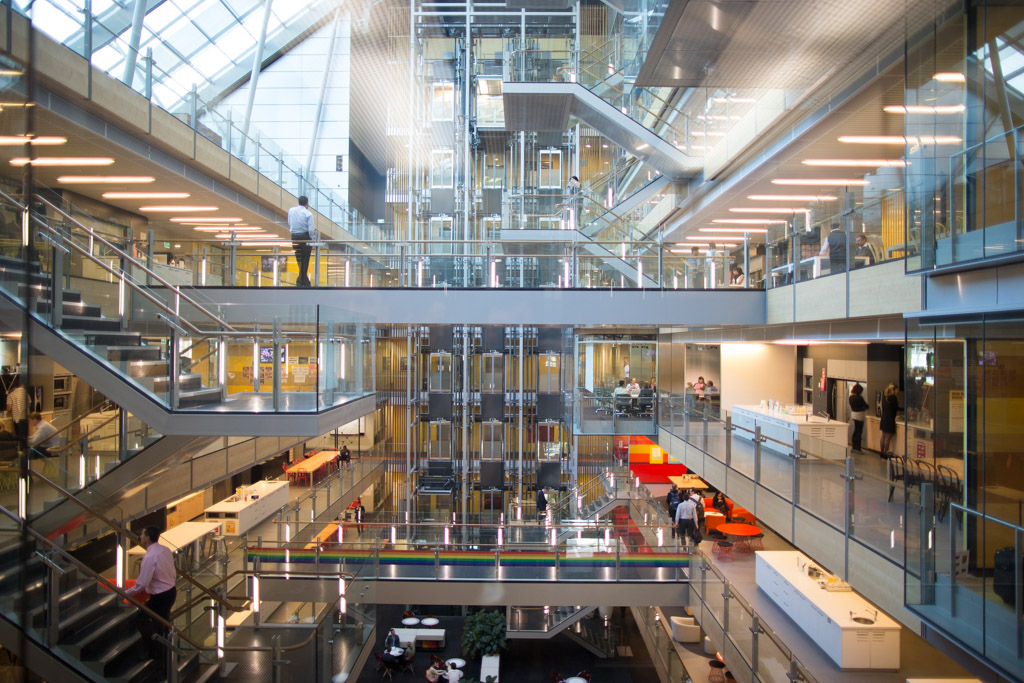 "One of the reasons I've stayed in procurement is because I am able to have an impact on supplier diversity at CommBank," said Claire. "A big focus for my team is to establish more small and medium enterprise businesses and set them up to succeed. I feel most passionate about supporting businesses that are owned or led by women or Indigenous Australians. I have two young boys aged 3 and 6 and I'm proud to be able to help build the type of workforce that I want them to enter – one that's diverse and inclusive.
Amongst other things, Claire's team manages one of CommBank's employee benefits platforms – Staff Deals which offers our employees exclusive benefits through business banking and supplier partnerships.
"Staff Deals is such a fantastic initiative: it's valued by employees, and through the program, we're able to deepen our relationships with suppliers and communities across Australia. In 2015 we relaunched the program so that the benefits were available to our staff members, anywhere, anytime and on any device. I have many great memories from the last ten years at CommBank but one that stands out in particular is my team winning a CEO award in 2015 for the innovation and delivery of the new Staff Deals offering. It was such a fantastic accolade for the team to be recognised for all their hard work."
Whilst Claire was initially attracted by CommBank's iconic brand and inclusive culture what surprised her was the commitment to learning and development.
"One of the things that makes CommBank stand out against other organisations is the genuine commitment to learning and development. It's helped me progress to each of the three different roles I've had in procurement since I joined. I've also been part of the team who are rolling out flexible, agile ways of working.
We know the future of the workforce is changing rapidly so I'm lucky to be developing future focused and transferrable skills."
Read more inspiring stories from our people about life at CommBank. You can also view current opportunities available at the Group.