Understanding offset
An Everyday Offset* is a transaction account linked to your Standard Variable Rate home loan or Investment home loan. Any money you put into your Everyday Offset reduces the balance on which we charge interest. This means you'll only be paying interest on the difference.
For example, if you have $50,000 in your Everyday Offset and your loan balance is $200,000 you'll only pay interest on $150,000 of your loan balance. 
Check out our video, left, for more on how offset accounts work. 
Features & benefits
100% offset
100% of the money in your Everyday Offset will be deducted from your home loan balance before interest is charged. 
Save on interest charges
The more money you have in your Everyday Offset, the less interest you'll pay on your home loan. Our customers saved an average of $1,158 last year using their Everyday Offset**.
Pay your loan off sooner
Paying less interest over time could also reduce the time it takes to pay off your loan, as a larger portion of your repayments will go towards paying off the principal.
Link to multiple accounts 
Maximise the benefits of offsetting by linking multiple Everyday Offsets to an eligible CommBank home or investment loan, provided they're in the name(s) of the loan borrowers. 
Access your money anytime
You can access your money using your CommBank keycard or Debit Mastercard®, in branch or online in NetBank and the CommBank app.
No minimum balance 
There's no minimum balance needed for the offset to be applied to your home loan. 
Offset & redraw
What's the difference between an offset account and a redraw facility?
Your Everyday Offset is a separate account linked to your eligible Standard Variable Rate home loan or Investment home loan, while redraw is a feature available for some eligible variable rate home loans. Both can help:
reduce the amount of interest you pay on your home loan
pay off your home loan sooner.
Redraw allows you to withdraw money you've contributed towards your home loan over and above your minimum required repayment. The money in your redraw account may reduce over the life of your loan so that, by the end of your agreed loan term, both your loan balance and the available redraw will be zero.
If you're currently using a redraw facility to deposit money that you plan on using later, an Everyday Offset may be more suitable if you plan on using the money more regularly.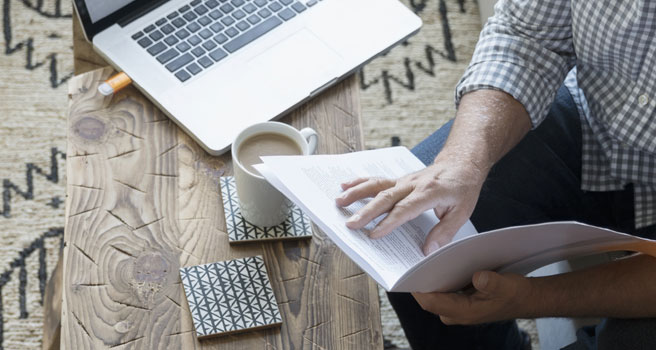 Things you should know
* Everyday Offset is a feature of our Complete Access Transaction Account, which is linked to an eligible home loan, and accountholder/s must also be accountholders of the linked home loan. Interest is not charged on that part of the home loan balance equal to the balance of the Complete Access account.

** This is how much people saved on average when they had money in their offset account between July 2018 and June 2019. By way of example, you would need to have $30,000 in an offset account with a home loan interest rate of 4% p.a. for the full year to save $1,200 interest on your home loan.
Mastercard is a registered trademark of Mastercard International Incorporated.
As this advice has been prepared without considering your objectives, financial situation or needs, you should before acting on this advice, consider its appropriateness to your circumstances. Please view our Financial Services Guide (PDF). Full terms and conditions for transaction and savings accounts (PDF) mentioned are available here or from any branch of the Commonwealth Bank. If you have a complaint in respect of this product, the Commonwealth Bank's dispute resolution service can be accessed on 13 2221.