INTERNATIONAL MONEY TRANSFERS
See how secure and easy it is
Discover how you can securely send money to over 200 countries, in over 30 currencies using just a mobile number with the CommBank app.
Watch our short video to see how simple it is.
You can also transfer money to overseas bank accounts any time you like, using NetBank. Plus we'll cover any losses from unauthorised transactions with our 100% Security Guarantee.
How to send money using a mobile number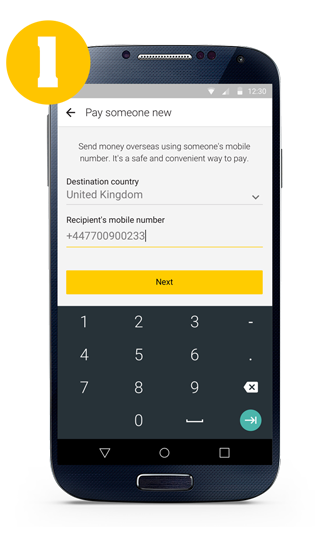 Log on to the CommBank app and choose Pay someone then Mobile number. Choose a recipient from your address book or type in a new number.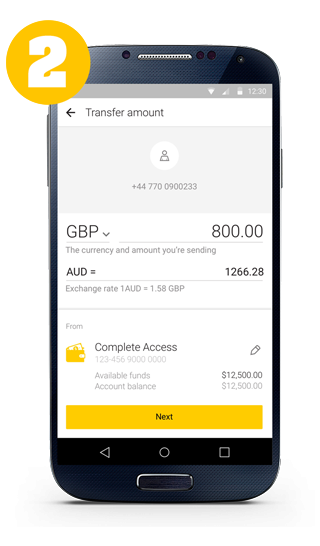 Enter the amount you want to transfer and press next. You can then add a personal message.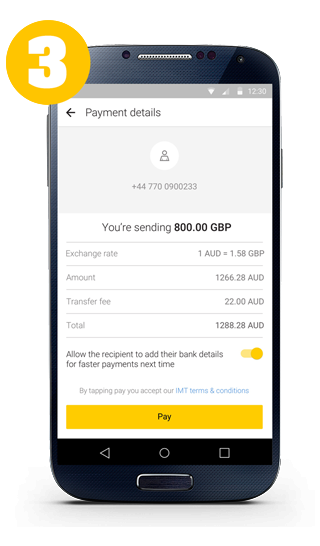 Check the details then tap Pay to confirm.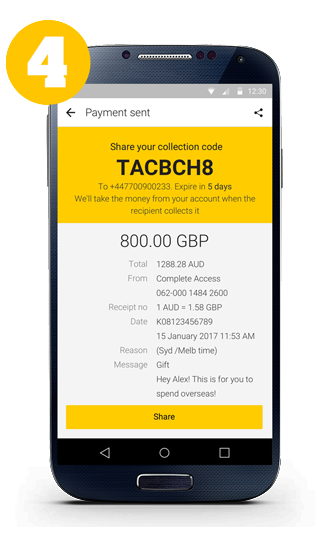 Privately share the collection code with the recipient.
How the recipient collects your payment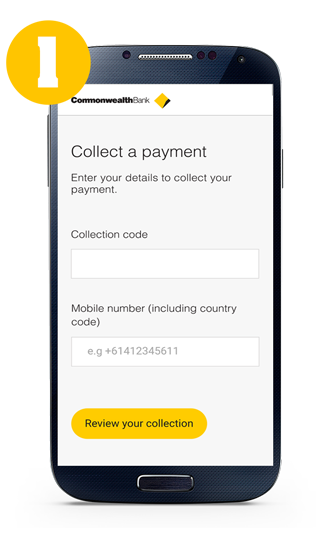 They visit CommBank.com and enter the collection code and their mobile number.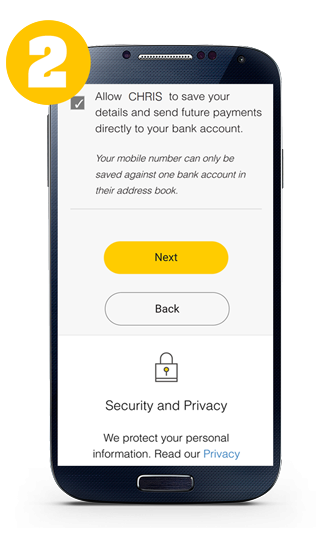 They enter their banking and personal details.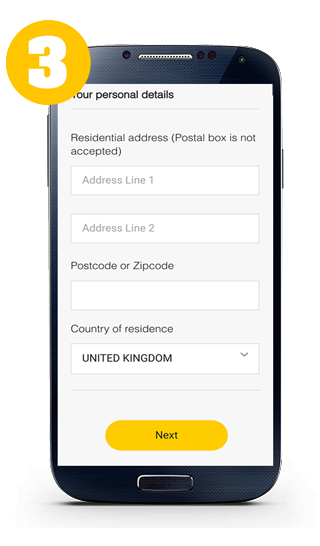 They can store their details so that they don't need to collect future payments (we'll also verify some details via SMS).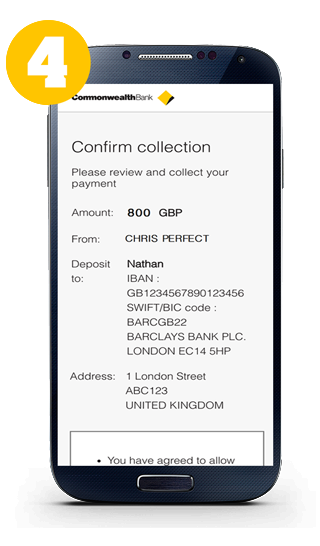 They check that their details are correct and tap 'Collect payment'.
Sending money from NetBank
Log on to NetBank then go to Transfers & BPAY
Choose International Money Transfer
Choose the destination country
Add the recipient's details
Choose Next to confirm the account you're making the transfer from, the currency it's in and the amount you're sending overseas.
You can also watch this video in other languages:
廣東話 (Cantonese)
普通话 (Mandarin)
हिंदी (Hindi)
Tiếng Việt (Vietnamese)
Tools and guidance
Decide how much you want to send in the overseas currency and see how much it'll cost you in $AUD.
Calculate now
You can track, trace or cancel a transfer in NetBank, or by giving us a call.
Trace/amend/cancel
We charge $22 when you send money overseas from NetBank and the CommBank app compared to $30 in branch.
Send money now
Discover what info you need to give someone before they can send money to you from overseas.
Tell me more
Related products
For people who regularly send money overseas or have savings in another currency.
Explore now
For people who regularly send money overseas or have savings in another currency.
Take a look
Things you should know
Read about our IMT terms and conditions for NetBank and the CommBank app and our terms and conditions for pay to international mobile
100% security, guaranteed. We'll cover any loss due to unauthorised transactions on your account, as long as you protect your cards, devices, client numbers, PINs, passwords and any other access methods, and immediately notify us of their loss, theft or misuse or any suspicious activity on your account.
The CommBank app is free to download however your mobile network provider charges you for accessing data on your phone. The CommBank app is available on Android operating systems 4.0+ and iOS operating system 8.0+. Terms and conditions are available on the app. NetBank access with NetCode SMS required. Apple, the Apple logo & iPhone are trademarks of Apple Inc, registered in the U.S. and other countries. App Store is a service mark of Apple Inc. Google Play and Android are trademarks of Google Inc. Commonwealth Bank of Australia ABN 48 123 123 124.