What is BizExpress?
BizExpress is a faster way for businesses to apply for business loans and finance
It uses information either we already hold about you or you supply to streamline and speed up your application process
As an eligible business, you could apply via BizExpress and receive a decision in 24 hours on BetterBusiness Loan or Business Overdraft applications
How it could work
Vanessa owns a marketing agency. Her business has been operating for over 6 months. Her business has acquired a number of large, new clients, so now she needs to hire contractors to deliver the work. Vanessa decides to take out a BetterBusiness Loan to cover her cash flow gap.
Vanessa requests a call back from her CommBank Business Lending Specialist, Jamal, who calls her back and runs through a BizExpress application over the phone. It takes about 15 minutes and at the end of the phonecall, Jamal confirms that Vanessa can borrow the amount she wants. Jamal sends Vanessa her loan documents to sign and she signs them on the spot, electronically.
Within a few days of signing her documents, Vanessa has the funds in her account and is able to start hiring contractors to help her deliver work for her new clients.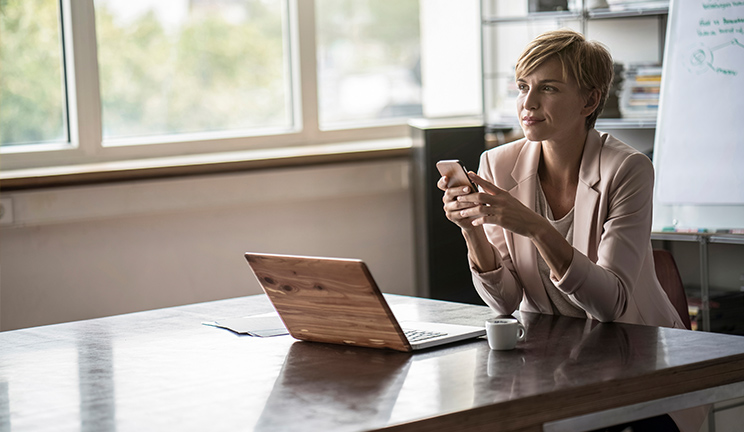 Could your business benefit? 
Fast access to funds

If approved, once you've returned your contract, you could access your funds within five business days.
Less paperwork
We use the information we already have to reduce the number of documents required to assess your application.
Secured and unsecured options available
Choose a secured BetterBusiness Loan or Business Overdraft amount up to $1 million or unsecured loan amount up to $250k2.
Eligibility
BizExpress may be suitable for registered Australian businesses who are:
For new or existing customers seeking a loan for business purposes only
Individuals, sole traders, partnerships, unlisted companies or trusts (minimum of 8 individuals as partner, directors, shareholder, beneficiary)

If your business operates in the agricultural, property development, non-government education or mining industries, you are unable to apply for finance through BizExpress, but we may be able to help you via another application pathway. Please call us on 13 1998 to find out more

What you'll need to apply
We may ask you for:
Your latest financial statements
Your latest business and personal tax return
If you're new to CommBank, or don't do most of your banking with us, we may ask you for details of facilities held with other financial institutions, including:
3 months statements from your main transaction account
3 months statements from business liabilities
The last statement from personal liabilities (1 month minimum)
How to apply
There are 3 ways you can apply. We may seek additional information from you, if required, such as tax returns or financial statements. 
Apply in branch 
Apply in branch with a CommBank Lending Specialist
Apply over the phone 
Call 13 1998 to apply, 24/7
Request a callback
Request a call back from a CommBank Lending Specialist. 
What if you're not yet eligible? 
You can still call us or request a call back to see if we can help you.
You can also still apply for a loan using our regular application process.
We're working to better serve our customers' needs and are looking to expand the eligibility criteria for BizExpress next year. If you're currently not eligible, but would like to be informed when it's available for you, you can still let us know via our form.
Things you should know
This information has been prepared without taking into account your individual and business objectives, financial needs or objectives.
1 A lending decision within 24 hours is subject to the Bank's eligibility and suitability criteria. These products are only available to approved business customers and for business purposes only. Applications for finance are subject to the Bank's eligibility and suitability criteria and normal credit approval processes. View our Current Terms and Conditions for Business Finance and consider them before making any decision about these products.
2 Currently BizExpress is available for unsecured loans up to $250k and $1m secured by residential or commercial property. The loan must be wholly and predominantly for business purposes.
3 For current interest rates, visit the Business Banking rates and fees page.