Enjoy extra control at your fingertips

Lock, block, limit® is an Australian-first, award-winning innovation exclusive to CommBank. It gives you the power to control your credit card transactions instantly using the CommBank app or NetBank.

If you're not shopping on an international website or travelling overseas you can lock international online and in-store payments. Then simply unlock them instantly whenever you need to.

Block ATM cash advances if you don't want to withdraw cash from your credit card.

Set a limit per transaction, then whenever a purchase is above that limit, it'll be declined and we'll alert you.

If you misplace your credit card, you can temporarily lock it while you look for it. Then unlock it when you find it again.

Now you can lock contactless card payments if you're not tapping your card to pay. Then simply unlock whenever you need to.
Lock your card in 4 simple steps on the CommBank app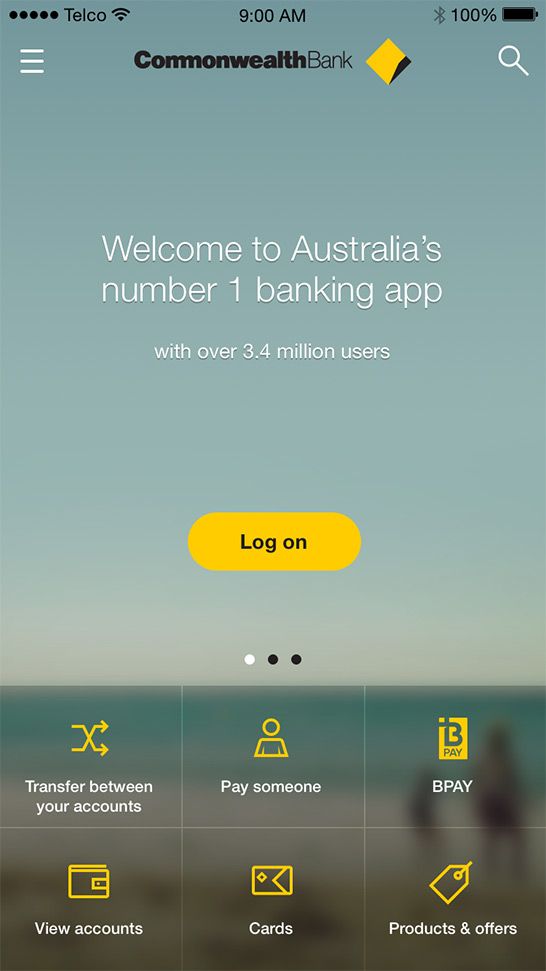 Open the CommBank app and tap the cards icon on the home screen.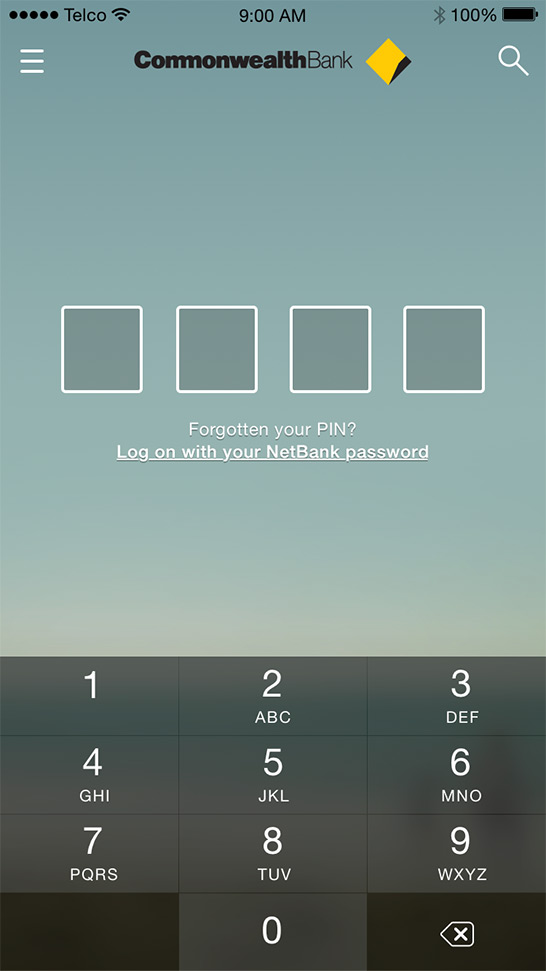 Log on securely (if you haven't already).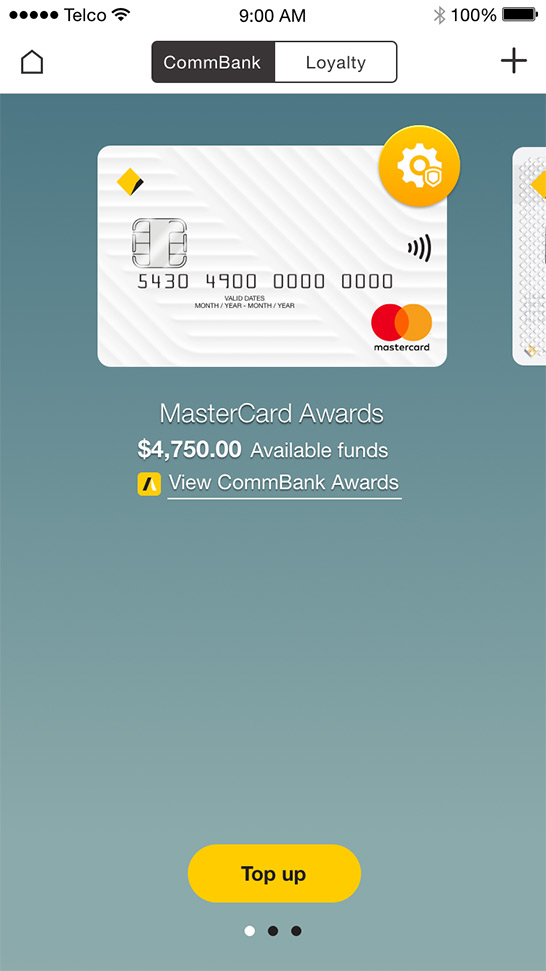 Swipe to choose the credit card you want to lock, then tap it to manage your card settings.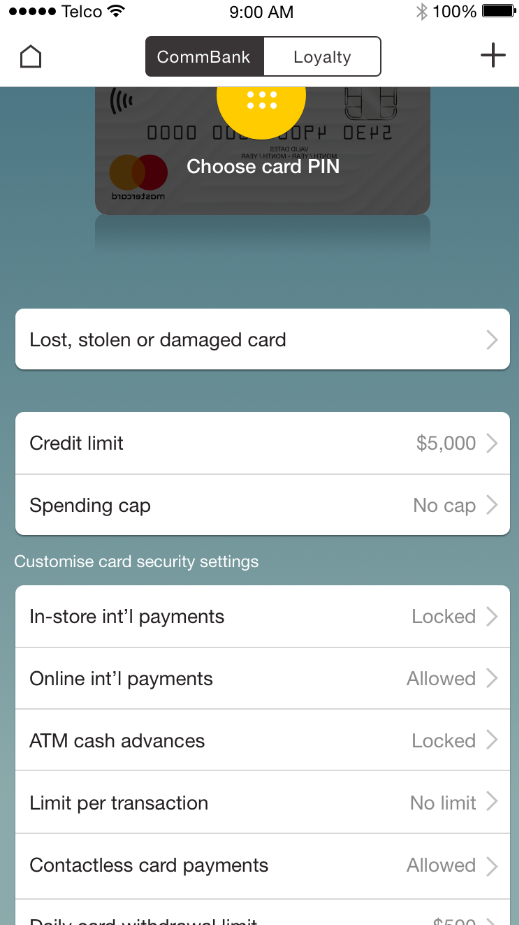 Select the lock, block or limit feature you'd like to activate. To temporarily lock your card, tap the 'Lost, stolen or damaged card' button.
Lock your card in 4 simple steps using NetBank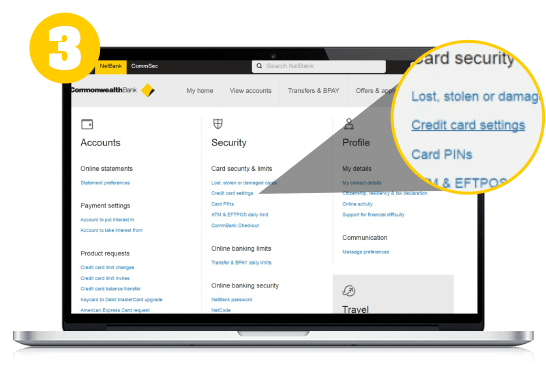 Select Credit card settings to lock international or contactless card payments, limit spend or block ATM cash advances. To temporarily lock your card, go to Lost, stolen or damaged cards.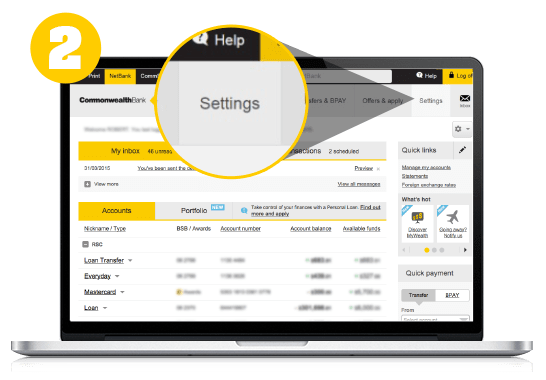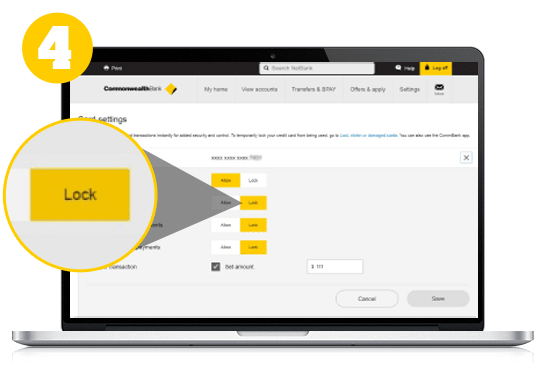 On the Card settings page, click on the pencil icon, then select Lock on the features you'd like to activate.
Forgotten your NetBank client number or password?
Don't have a credit card? Explore our range of credit cards now.
Things you should know:
Transactions that are flagged as recurring (e.g. direct debits) and transactions not sent to us for authorisation are not locked. Lock and Limits do not apply to transactions made via Tap & Pay set up on a compatible smartphone or via a PayTag. Other conditions apply. Apple and the Apple logo are trademarks of Apple Inc., registered in the U.S. and other countries. App Store is a service mark of Apple Inc. Android and Google Play are trademarks of Google Inc. MasterCard and the MasterCard brand mark are registered trademarks of MasterCard International Incorporated.