Making payments with your Commonwealth Bank card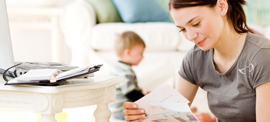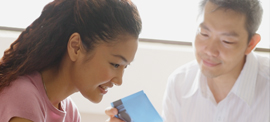 How do you use your credit card to make payments and purchases? Do you sign for things or use a PIN? Have you ever taken advantage of MasterCard® PayPass™ and Visa payWave and automatic bill payment services? And do you shop online or prefer to pay for things over the counter? In this section, we'll take you through all the available payment options and show you ways on how to use our services.
When it comes to using your credit card to pay for things, you now have the option of signing or entering a PIN. Find out the difference between pen and PIN, and what you need to do to get a PIN.
With MasterCard PayPass or Visa payWave, there's no need to wait for a pen or PIN when you make payments under $100. All you need to do is tap your card against the contactless reader and your payment is complete.
Using a credit card to pay your bills is convenient and can earn you valuable rewards points if you're a CommBank Awards credit cardholder. Find out how.

Calculate how long it will take you to pay off a balance, depending on the amount of your repayments and your card type.
Credit cards make online shopping a breeze. But what should you be looking out for and how can you keep your card protected from prying eyes?

Important information
MasterCard, the MasterCard Brand Mark and PayPass are registered trademarks of MasterCard International Incorporated.