Some payments, cash withdrawals or deposits may appear as pending on your account until a transaction is fully processed (generally 3-5 business days although it can take longer).
If you've closed an account in the last two years, log on to NetBank > View accounts and choose Closed accounts to see your transaction history.
Turn on Transaction Notifications and we'll instantly alert you when pay using your debit card or your credit card is credited or charged.

 
CommBank App
Check recent transactions

Log on to the CommBank app 
Tap Accounts
Tap the relevant account
Scroll to check recent transactions at a glance
Tap on a transaction to see more info
Tap the search icon to:

Search by description, incoming or outgoing transactions
Find a transaction by amount, category or date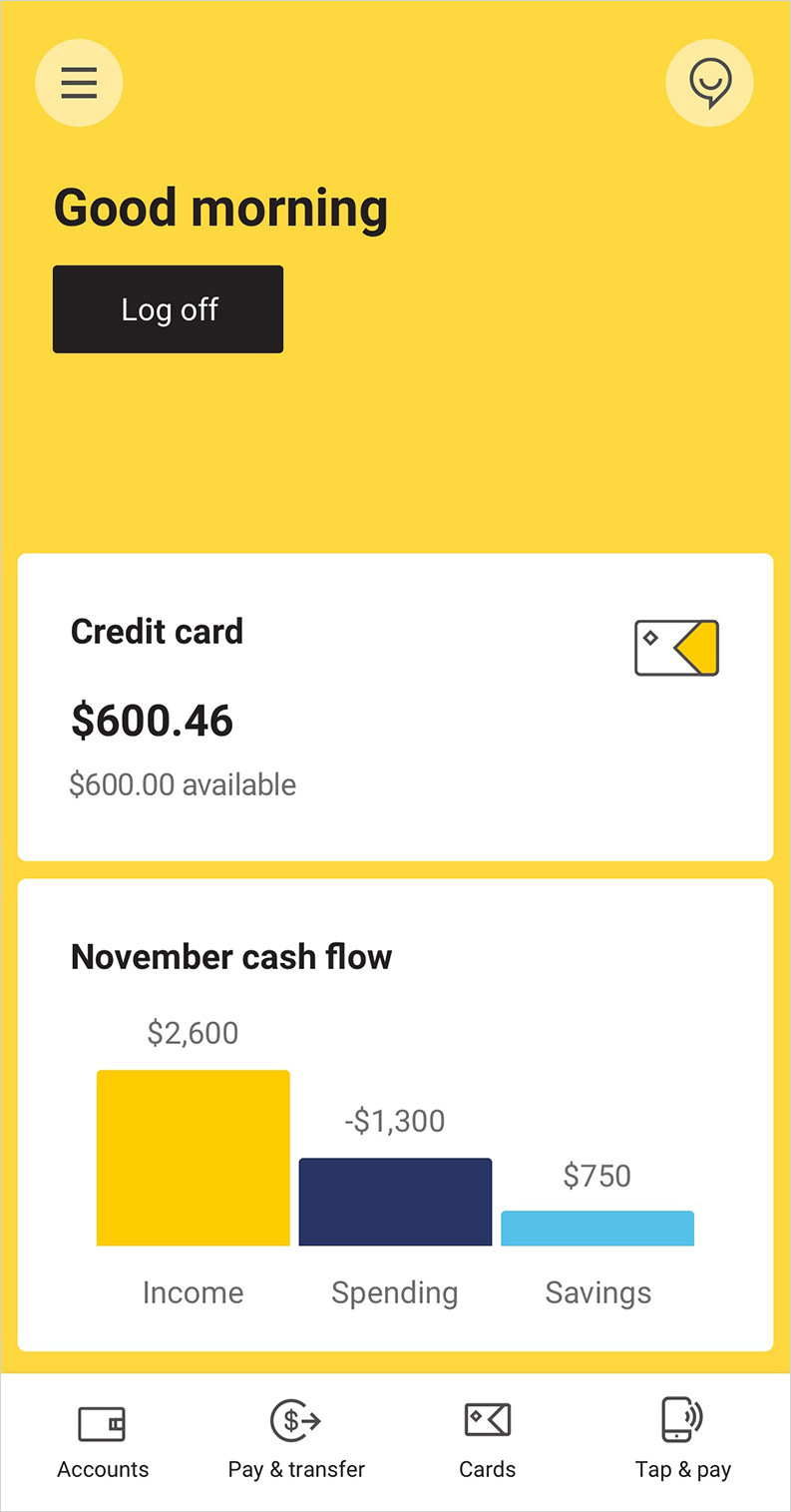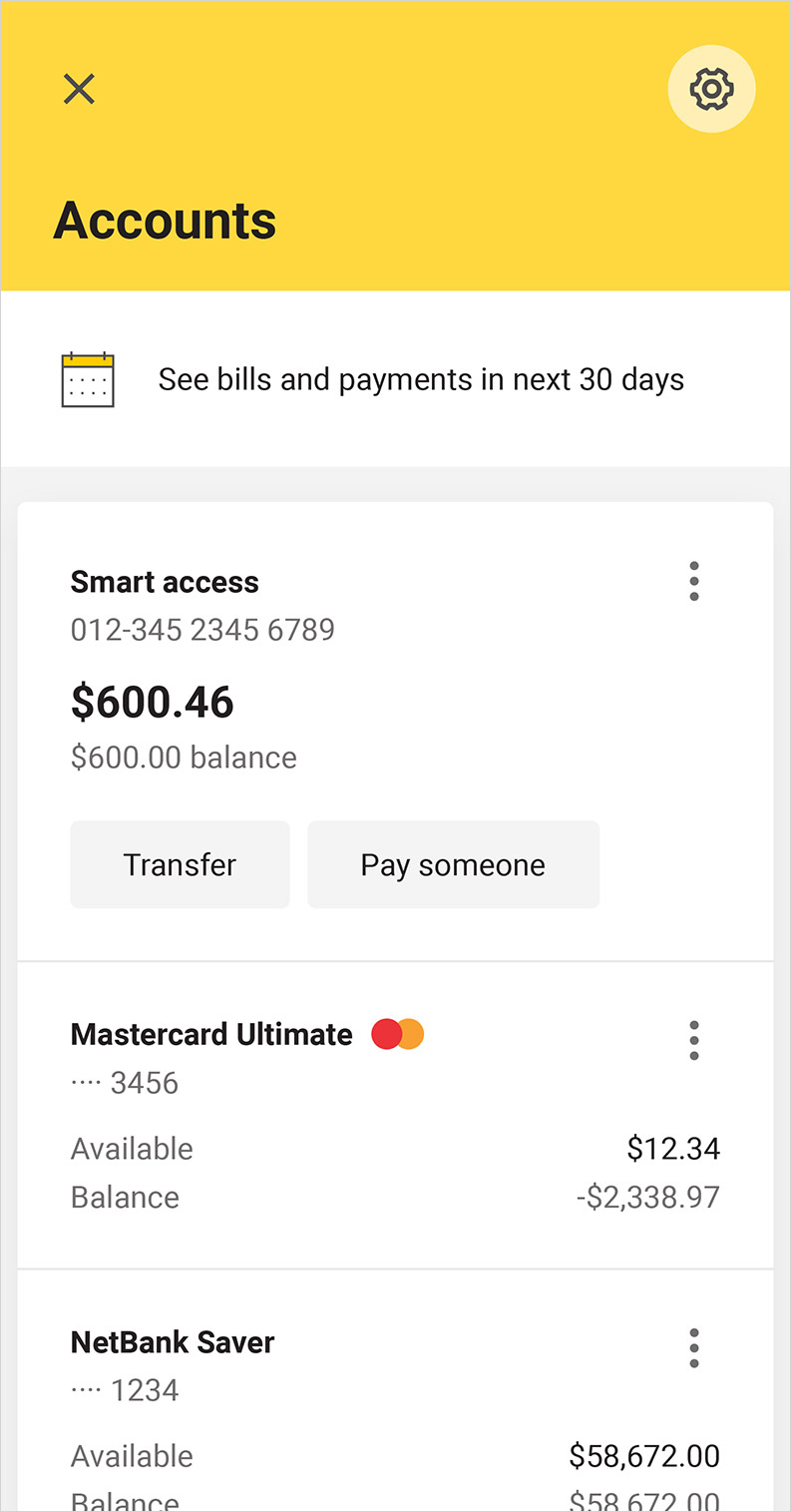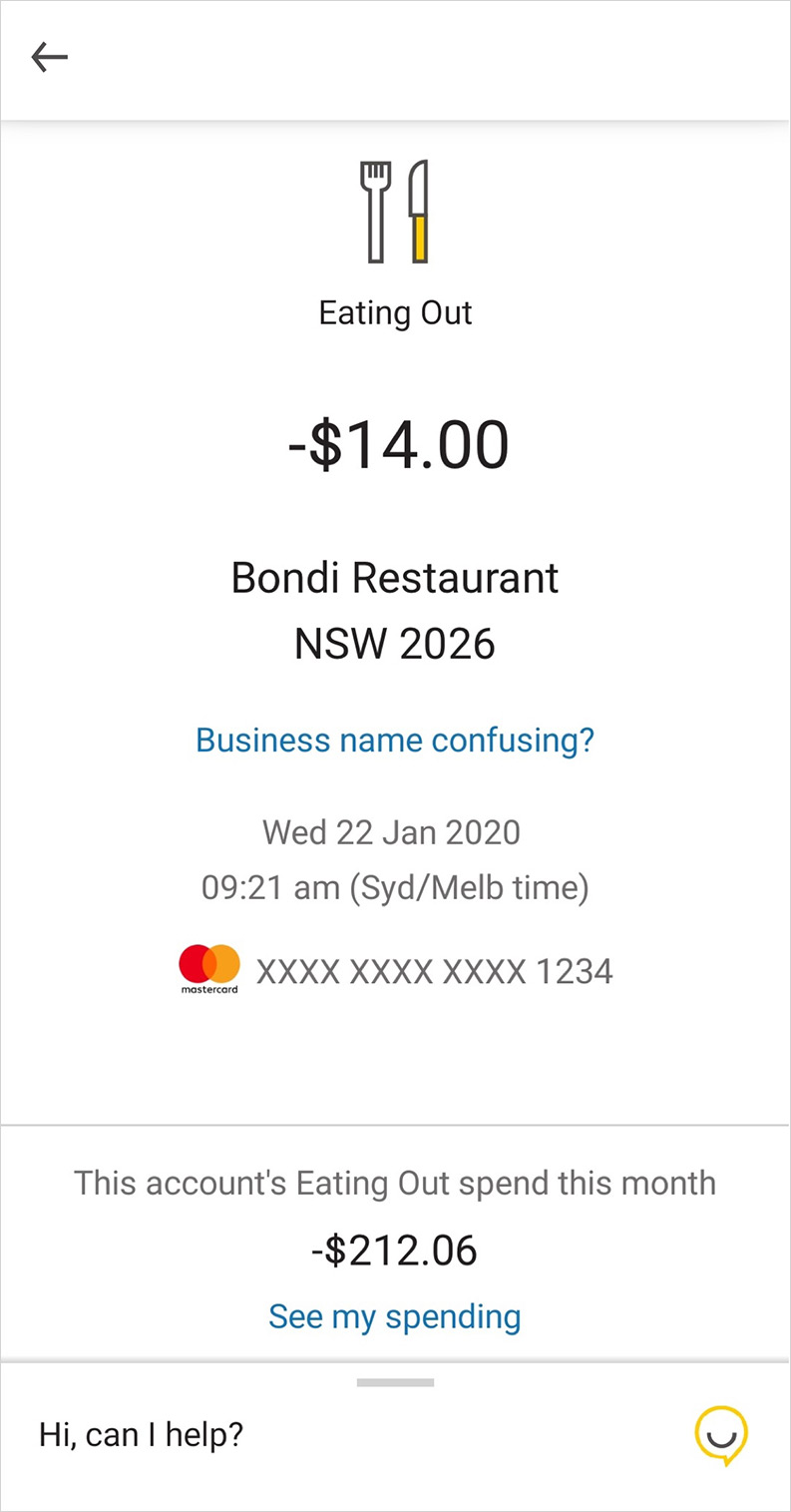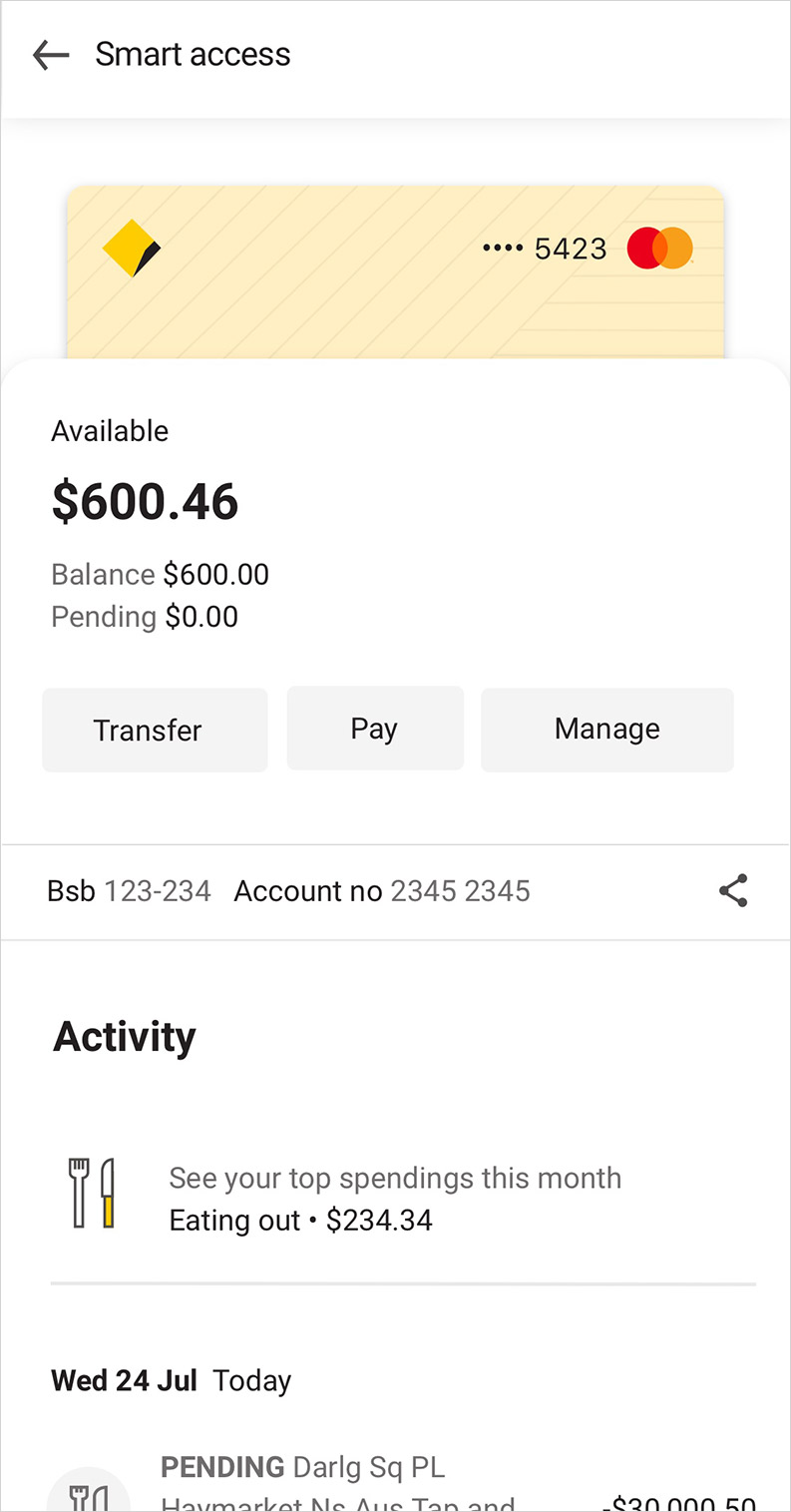 NetBank
Log on to NetBank
Click on the relevant account
Scroll to check the transaction at a glance
Click the transaction name to see more info
You can also
Search by keyword
Use Advanced search to filter a transaction by time, transaction type or amount