What's new
for you
Ever found yourself without your wallet and in urgent need of cash? Or perhaps a loved one calls you stranded without any money. With Cardless Cash you'll be able to make ATM cash withdrawals from eligible accounts without the need for a card, simply by using the CommBank app. In emergencies, you can even arrange for someone else to collect the money on your behalf by nominating them through the app.
Cardless Cash
Cardless Cash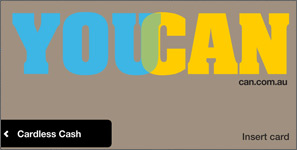 Using the CommBank app's Cardless Cash option, select whether you or someone else will be collecting the cash. If you are collecting - simply select the amount you need to withdraw and you will receive an in-app Cash Code and Cash PIN via SMS. Using these two codes together, you'll be able to securely withdraw cash at most CommBank ATMs without the need for a card.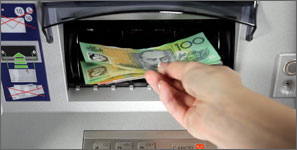 Do your banking at a time that suits you with our new cash & cheque in ATMs.* If the bank is closed and you have cash you'd like to deposit, you don't have to wait. You can insert up to 200 notes at a time and cash deposits are credited to your account in real time. It's a simple, fast and convenient way to deposit money 24/7.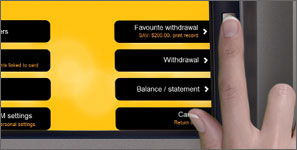 Personalise your ATM experience and save time by setting up your own favourite withdrawal. If you generally withdraw $200 each time you go to the ATM, for example, you can set this amount as your favourite withdrawal. Then the next time you visit an ATM, simply enter your PIN, select 'Favourite withdrawal' and you're done.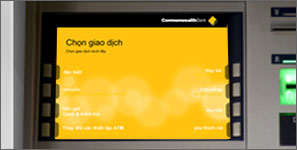 Our new ATMs allow you to choose or set your preferred language from a choice of six, in addition to English. You can select from simplified Chinese, Arabic, Vietnamese, Filipino, Korean or Greek. It's just another way we allow you to customise and personalise your ATM banking.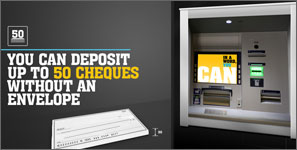 You can deposit both cash and cheques without and envelope 24/7. Both are deposited to your account in real time (cheques cleared within 3 business days). It's a simple, fast and convenient way to deposit money 24/7, and you can relax knowing your money is secure.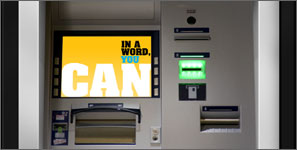 We've made sure our new ATMs are easier to use for all our customers. Improved design and navigation lets you complete your banking transactions quickly and easily, putting you in complete control of your finances.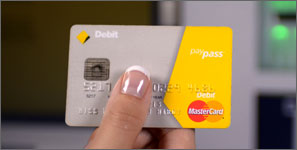 When it comes to your money, security is always our priority. Our enhanced ATMs have been specially designed for greater protection against fraud and skimming. Our new ATMs now recognise EMV chips, which provide more security than the traditional magnetic strip. Thanks to this EMV technology, your information is more secure than ever before, so you'll enjoy world-class protection and greater peace of mind on every transaction.
* Only available on new cash and cheque in ATMs.
ATM Blog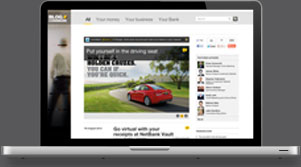 Stay up-to-date on our new ATMs on blog.commbank. You'll find more information about the upgrades being made, new ATM technology and what benefit this technology brings to you.