Make the most of our home loan tools
Start planning now to save time later in your home buying journey with our home loan tools and calculators.
Tools to help you research
The CommBank Property app
Work out how affordable a property could be, search for properties that suit your lifestyle, assess the property's potential value and when you're ready, apply for a loan.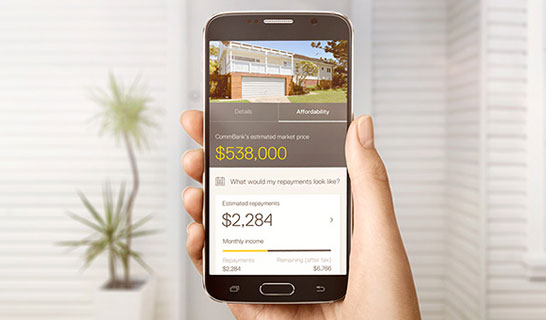 Manage your loan
Manage your home loan
CommBank My Property
CommBank My Property redefines how you view, track and manage your home loan online to help you achieve your property goals.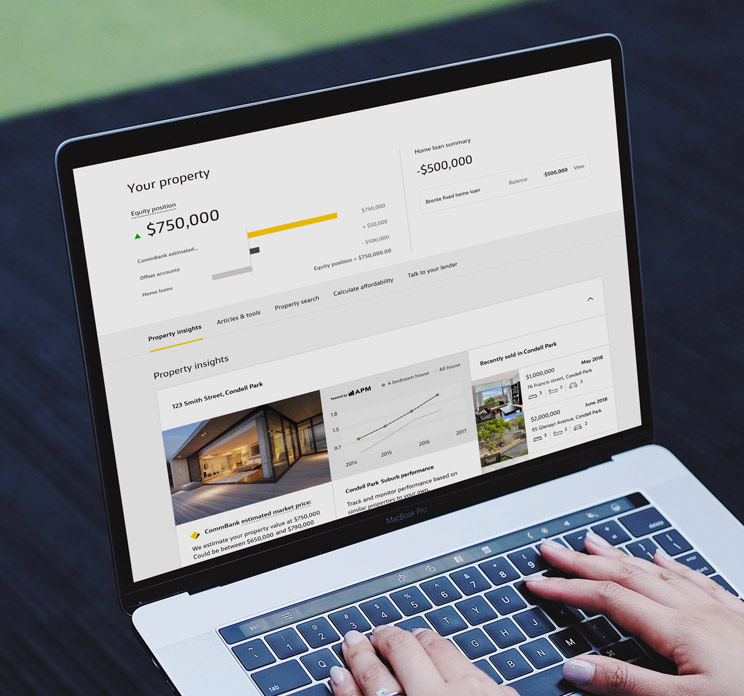 Support
Borrowing options & add-ons
See all home loan interest rates
Things you should know
Applications for finance are subject to the Bank's normal credit approval. Full terms and conditions will be included in the Bank's loan offer. Fees and charges are payable.
Our calculators and tools provide estimates for your general information only and are based on the accuracy of information input. The estimates are not a quote or a loan offer.
To be eligible for Wealth Package, you must have a current eligible home loan or line of credit with an initial package lending balance of at least $150,000 when you apply for Wealth Package. The package can be established in the name of one or two individual's name/s, or in the name of a corporate entity. It cannot be established in the name of a business or family investment trust. Trust loans can however be linked to the trustee package (personal or company package) where the trustee is an applicant (i.e. the borrower) on the loan. For example, a loan held in the name of "John Smith ITF The Smith Family Trust" can have a package established in the name of John Smith as the trustee.
Apple, the Apple logo and iPhone are trademarks of Apple Inc., registered in the U.S. and other countries. App Store is a service mark of Apple Inc. Android is a trademark of Google Inc.