Why use our ATMs?
Plug-in your headphones, no need to memorise the steps. Change from English to Chinese, Arabic, Vietnamese, Filipino, Korean or Greek.
Find nearest ATM
Check your balance
Print recent transactions
Transfer money between your linked accounts
Set your favourite withdrawal limit.
Our instant deposit ATMs allow you to put money straight into your account, even when the bank's closed.
Cash, cheque and coin deposits go into your account instantly (cheques subject to normal clearance days)
Deposit up to 200 notes and 50 cheques without an envelope
Deposit up to 2kg of coins at selected machines
Make a payment into someone else's CommBank account
Find nearest instant deposit ATM
How to deposit money instantly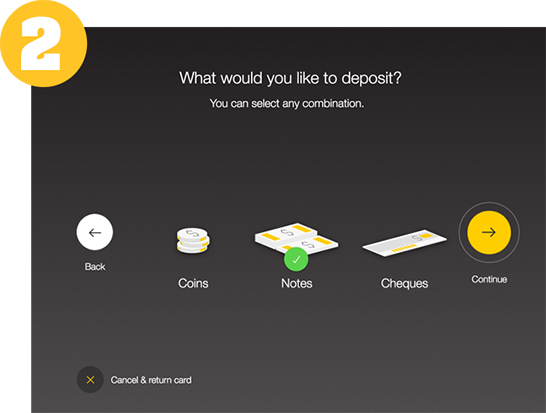 In a single transaction you can deposit notes, cheques, coins (at selected machines) or any combination of these.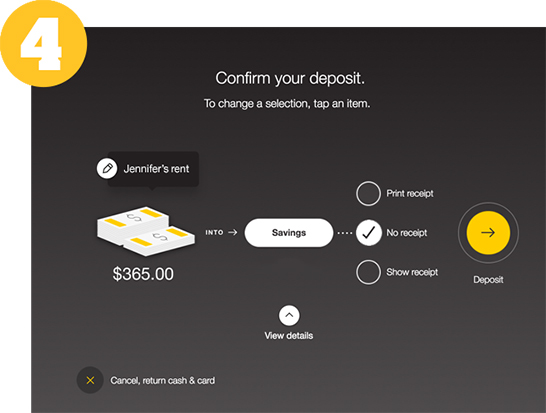 Add a description if you like – it will appear on your statement. Check that your details are correct then tap Deposit and you're done.
How to withdraw money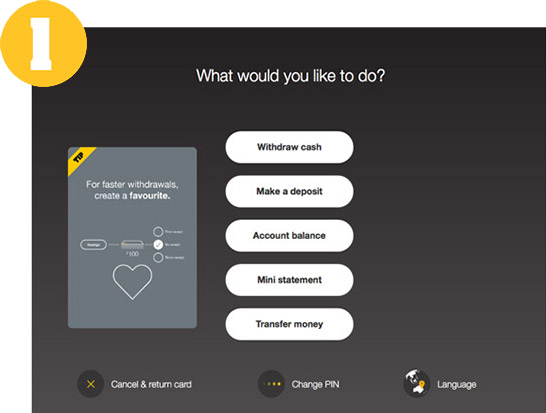 Tap Withdraw cash on the screen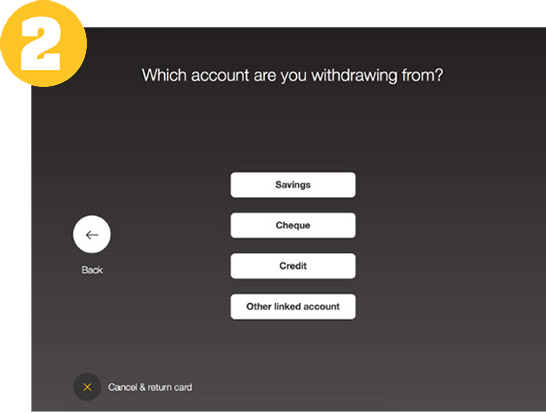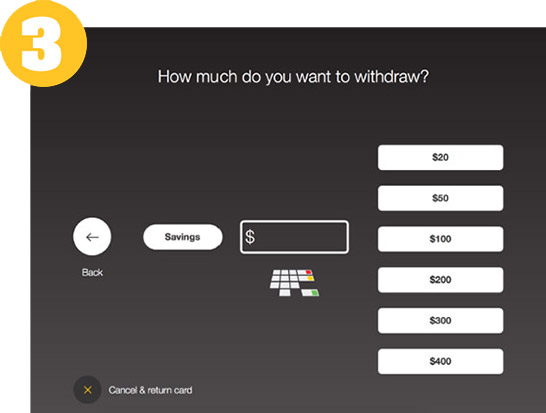 Choose an amount on-screen or use the keypad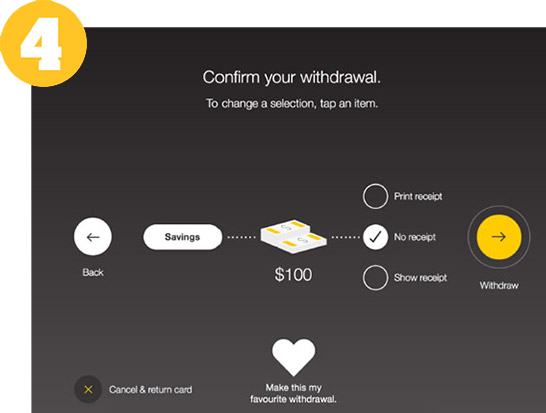 Check details including receipt option then tap Withdraw.
100% security, guaranteed