Tips to help you browse safely online
Your web browser is your window to the digital world. Whether it's entertainment and news, or the ability to connect with friends and go shopping, the internet offers great experiences and a wealth of information. It's hard to imagine our lives before the internet.
As in real life, when you're online it's important to be aware of your surroundings and ensure you trust those that you interact closely with.
Keep your operating system, security software, web browser and add-ons up-to-date by ensuring automatic updates are enabled or installed as soon as they are available. This dramatically reduces your device's exposure to malware. Be sure to read reviews of security software (such as anti-virus) to assess its reputation before you download them. Learn more about our six-month offer of McAfee Internet Security for Commonwealth Bank customers.

Before making a transaction or entering personal information on a web site, check that your browser address window is green, the URL (web address) has changed from 'http' to 'https' and that a closed padlock icon is present. Find out more about browsers that support this feature.
The safest way to access any web site is to type its web address directly into the browser and bookmark it. Hover over web links with your cursor to check for spelling errors or unexpected web addresses before you click. Phishing emails often contain links to dangerous sites. Learn more about email security and phishing.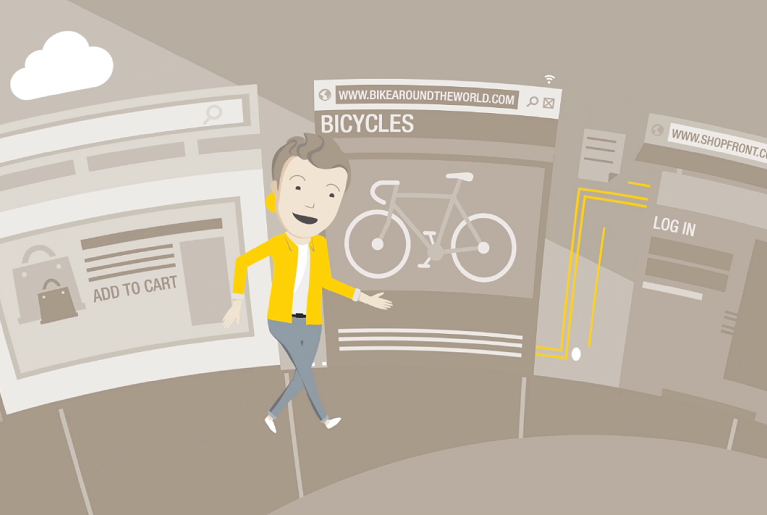 Choose passwords for your online services that are difficult for anyone else to guess. A strong password is long and complex (a variety of letters, numbers and other characters), unique (not re-used for other apps), current (changed at least every 90 days) and not obvious (avoid dictionary words, dates, names etc). Learn about how to create stronger passwords.

Check that the web address and the design of the site looks authentic
Keep your operating system, security software and web browser up to date
Be wary of pop-up windows
Use a reputable anti-virus program.