Borrowing calculators, budget planners and more
With our borrowing power calculator, you can estimate how much you can borrow. You can also generate a personalised Key Fact Sheet based on your loan amount, term and repayments.
View calculator
With our Home Loan Repayments Calculator, you can estimate what your repayments would be. You can also generate a personalised Key Fact Sheet based on your loan amount, term and repayments.
View calculator
Estimate the total cost associated with buying a property, taking into consideration government costs, stamp duty, establishment fees and other financing costs, such as conveyancing fees.
View calculator
Discover how much you can afford to commit to mortgage repayments for your home loan by determining your budget based on household and lifestyle expenses.
View calculator
With our home loan comparison calculator, compare two different home loan options by adjusting variables such as interest rates and loan term. You can also select the Wealth Package option for one loan to see how much you could save.
View calculator
Decide on the right level of cover for your situation based on your loan type, amount, interest rate and term.
View calculator
Tools to help you research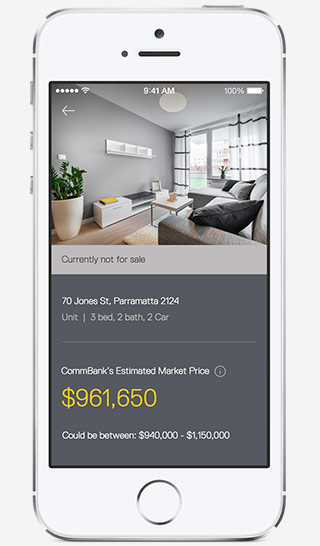 Fact sheets
Download and print one of our informative fact sheets to read anywhere.
Learn more about home loans
NetBank is the easiest way to manage your home loan, giving you 24-hour access to a range of services. Plus, review transactions from as far back as two years on your loan account and apply for services such as our Wealth Package.
Learn more
Browse frequently asked questions about our Home Loan products and services.
Learn more
We can help
Ready to apply or want to discuss your home loan needs?
Did you find what you were looking for?
Important information
Applications for finance are subject to the Bank's normal credit approval. Full terms and conditions will be included in the Bank's loan offer. Fees and charges are payable.
Our calculators and tools provide estimates for your general information only and are based on the accuracy of information input. The estimates are not a quote or a loan offer.
Apple, the Apple logo and iPhone are trademarks of Apple Inc., registered in the U.S. and other countries. App Store is a service mark of Apple Inc. Android is a trademark of Google Inc.