Some payments, cash withdrawals or deposits may appear as pending on your account until a transaction is fully processed (generally 3-5 business days).
Available funds shows how much credit remains on your card.
Pending balance is the total of transactions that have been made but are still being processed, which can take a few days to complete.
Account balance is the total amount owing on your card (excluding any pending transactions).
Statement closing balance in NetBank is the closing balance shown on your latest statement. This value will be updated when your next statement is issued.
CommBank app
Check account balance
Log on to the CommBank app
Tap Accounts
Scroll to the right account
See available funds and account balance
Tap on the account to see more detail about each transaction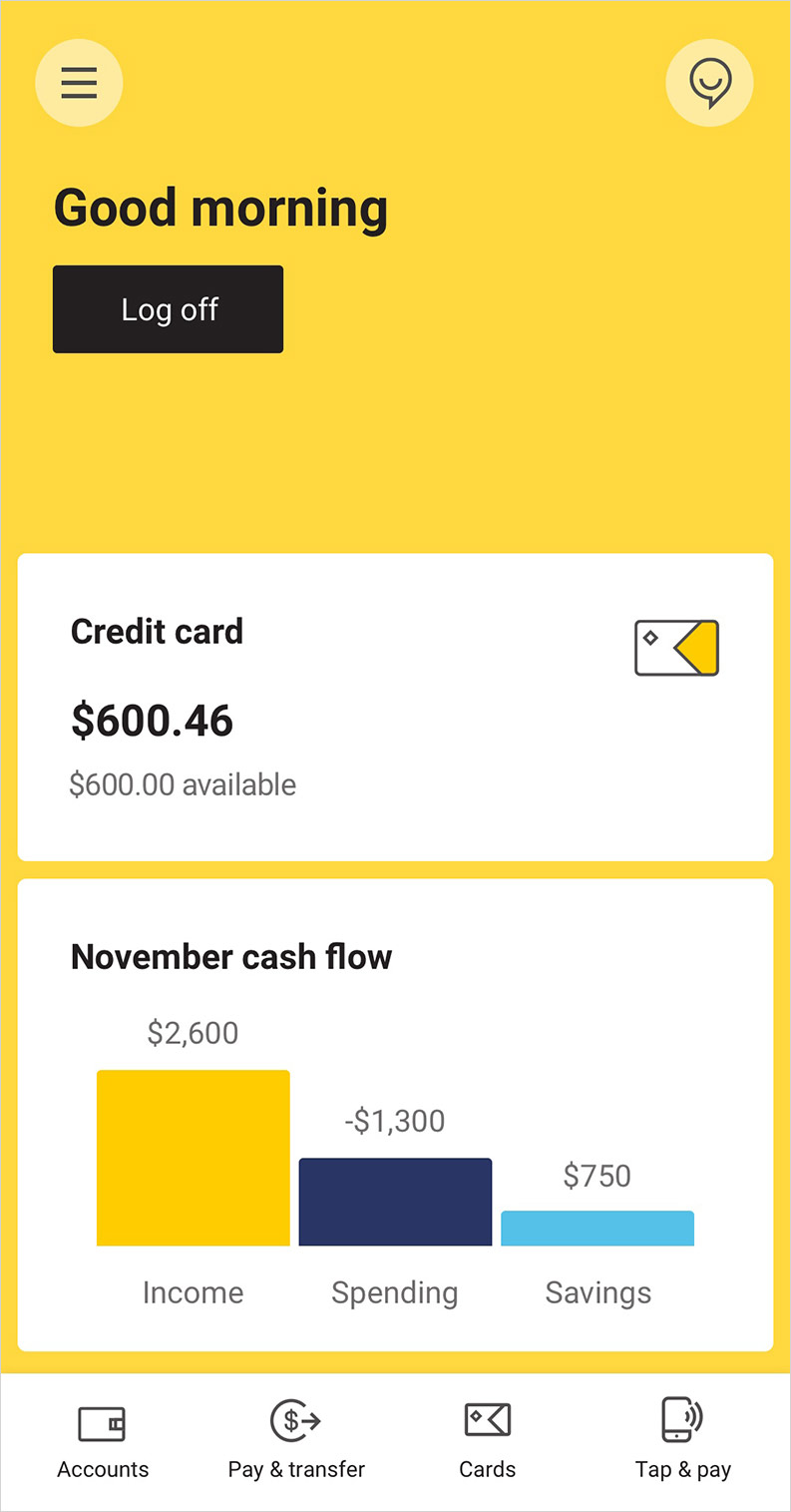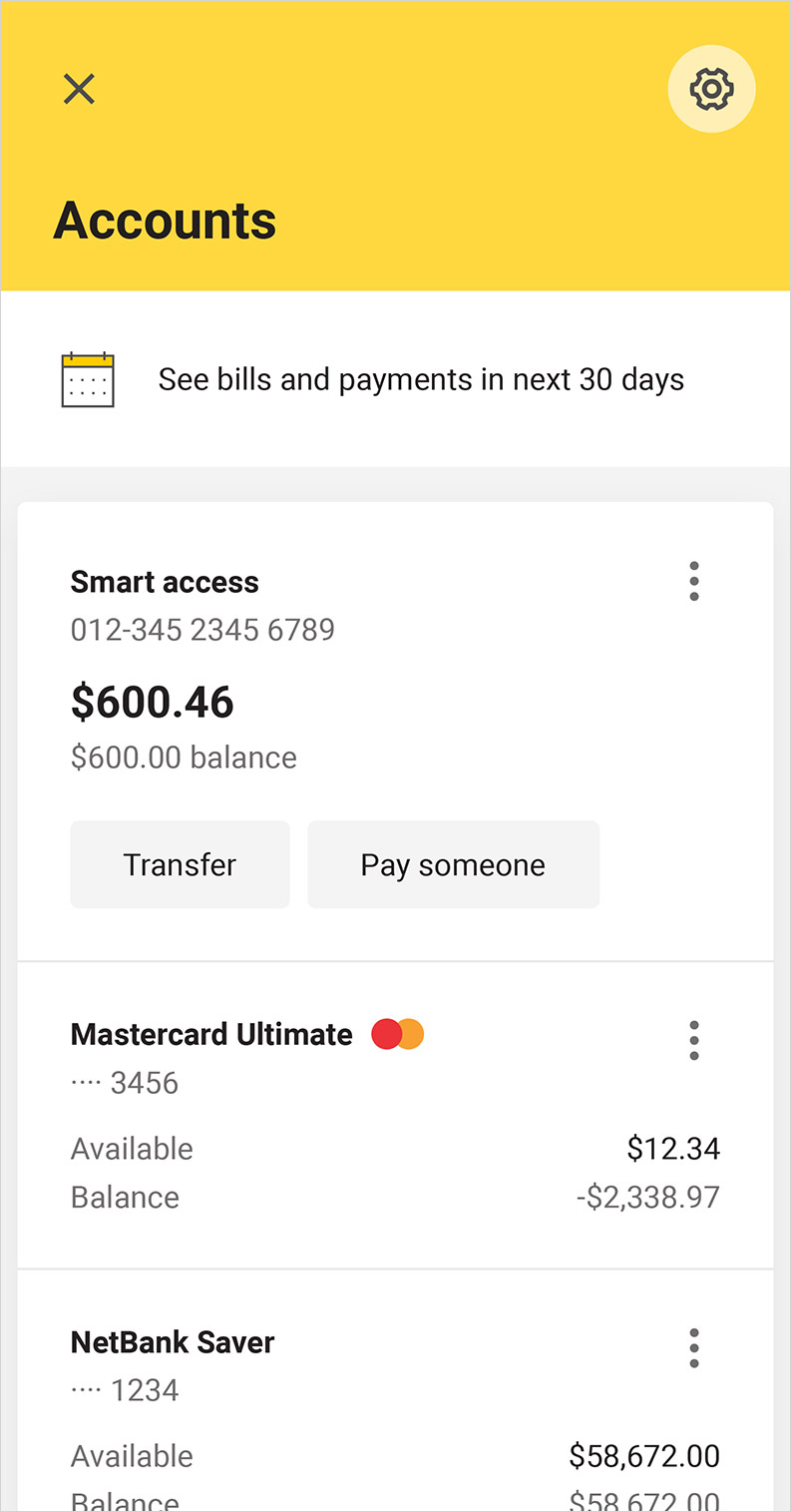 NetBank
Log on to NetBank
Your accounts are displayed on your home screen
The account balance and available funds for each accounts are displayed under each heading
Click on the account to see more details about each transaction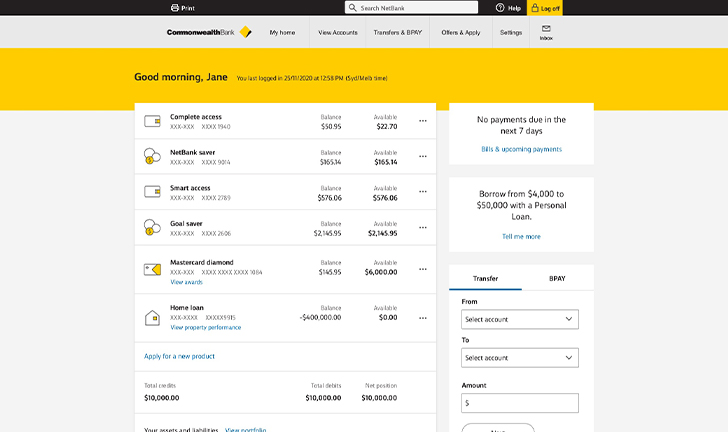 On your smartwatch
Raise your wrist to wake your device or activate the CommBank app with a simple "OK Google" or "Hey Siri"
Tap accounts
Swipe to the right account and check your balance
At an ATM
All our ATMs, located in branch and off-premises, are audio-enabled and have tactile keypads. Enter your PIN details to check your account balance and print recent transactions independently, when you want. 
Things you should know
The CommBank app is free to download however your mobile network provider charges you for accessing data on your phone. Find out about the minimum operating system requirements on the CommBank app page. Terms and conditions are available on the app. NetBank access with NetCode SMS is required. Full terms and conditions available on the CommBank app.

The CommBank app for smartwatches is available on Android phones running Android 4.3 or higher alongside the Android Wear app from the Google Play Store; and Apple iPhone 5, 5c, 5s, 6 or 6 Plus with iOS8.2 or later, which includes the new Apple Watch app.