Did you achieve your goal?
You could benefit from:
Access to all major card schemes
Including:
Mastercard®
Visa®
AMEX®
Diners Club®
JCB® 
UnionPay® 
24/7 Australian-based support
24 hour, 7 days a week customer support team based in Australia. Receive a replacement EFTPOS terminal within four hours5 if needed. 
1. Choose the right EFTPOS machine for your business
$0 Merchant Terminal rental fee for 6 months on up to 3 terminals1.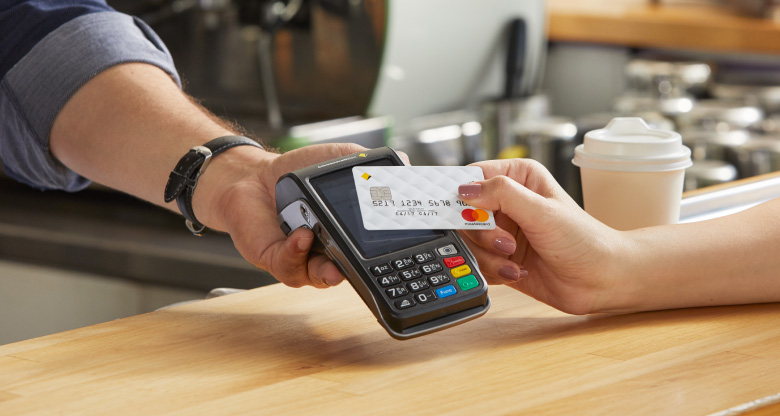 Simple, small and lightweight, for businesses that need to accept fast, secure payments in-store or on the go.

Connects with 4G/3G8 and Broadband

Take payments in-store or on-the-go
For cafes, restaurants, retailers, pop-up stores, tradespeople, service providers and small businesses who value simple, fast payments, and on the go. 

Integrate with your point of sale (POS), so you can manage payments quickly without needing to manually type the payment amount in.
Faster payments with automatic reconciliation back to your POS. 
Supports surcharging, Pay@Table, split billing, and percentage tipping9
Connects with Broadband with 4G/3G8 backup
Integrate with any Linkly accredited POS provider
Supports value-added services (e.g. Alipay™7, pay@table) 
Running a restaurant, bar or cafe? Connect all your ordering, pick-up, delivery and reservation apps with Doshii
For businesses such as retail stores, cafes, hotels, larger retailers (supermarkets, pharmacies, hardware stores) and local organisations (councils, government, not-for-profit).

2. Choose your pricing plan
Choose between a flat monthly fee, paying per transaction or an Interchange Pricing Plan which enables custom pricing. Take a closer look at your options.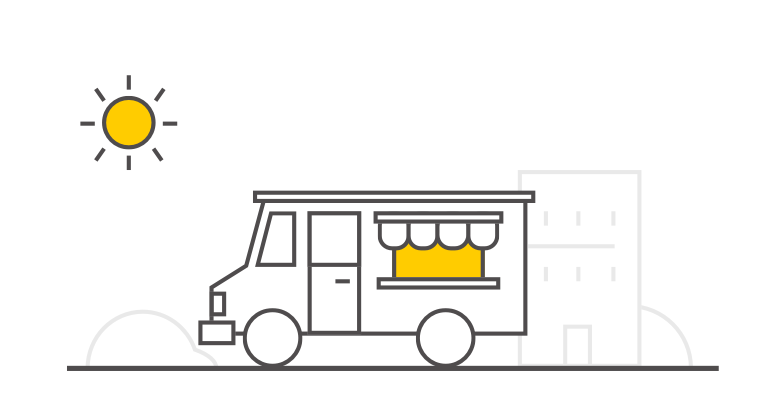 Monthly plan
Available on Essential Lite
Flat monthly fee
Our Simple Merchant Plan starts from just $30 per month
Based on your estimated monthly card transactions
Plans include:
1 EFTPOS machine ($29.50 per additional EFTPOS machine per month)
Card transactions and a capped transaction allowance
Best suited to businesses with a consistent income. You can switch between plans if you're forecasting higher or lower sales for upcoming months.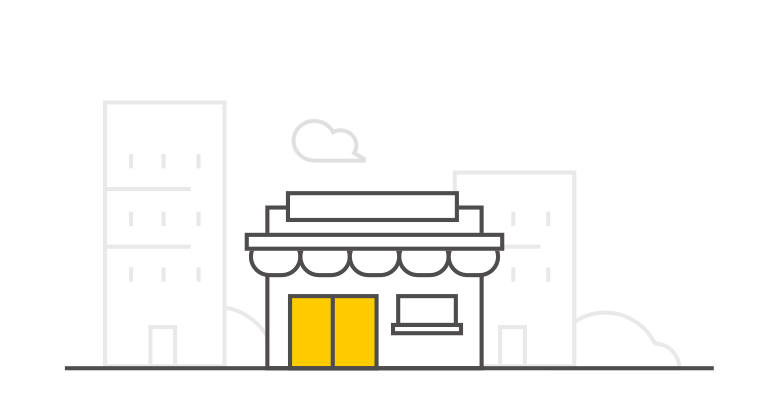 Pay 1.8% per transaction3 
Available on Essential Lite and Essential Plus
Price per transaction
Pay 1.8%3 merchant service fee per transaction
Plans include:
Then $24.50 per EFTPOS machine per month after 6 months1
Best suited to businesses with seasonal or less predictable income. You can switch to a monthly plan if your income becomes consistent.
Call: 1800 730 554 to apply for Essential Plus
Other fees & charges
Charged to set up your account 
Charged to cover investigation costs if a customer disputes a transaction  
Recovery and data removal fee
Charged if you cancel your plan 
Charged if you don't return your machine once you've finished your plan or if you return a damaged EFTPOS machine
3. How to apply
1. Apply online or call
When you apply, we'll help you make sure the product is right for your business. 
2. Review your application
We'll email you your final application form to review
If no signature is required, we'll fast-track your application for approval
If we need a physical signature, we'll email your application to you to sign and return
3. Get approved
If approved, we'll send you a confirmation letter with your merchant facility ID
4. Receive your terminal
You can choose to receive a text message confirming when your terminal will arrive
Our technicians will deliver your terminal
Delivery takes at least three days for metro and five days for regional locations
4. Get ready to apply
What you'll need
A business trading name registered with ASIC
To apply for this product online, you must have a CommBank Business Transaction Account2. If you'd like to settle into a different settlement account, please call 1800 230 177.
Have these details handy 
Business contact information, including phone and email
Australian Business Number (ABN), business structure and registered address
Financial information, including monthly turnover and average card transaction sizes
Details of every director, partner or trustee depending on your business structure. This includes birth date, residency and occupation information 
5. Apply now
For Essential Lite
You can apply online for an Essential Lite machine.
Suitable if you're a sole trader or own a private company, and you:
Want an Essential Lite, or
Your turnover is $12,000 or less per month
Need up to three EFTPOS machines
Want to settle your EFTPOS sales to a CommBank Business Account2

Or, give us a call
If you'd like an Essential Plus or applying online isn't suitable for you, you'll need to give us a call. 
Call our Merchant Sales Team on 1800 730 554, 8am to 9pm (Mon-Fri) and 9am to 3pm (Sat), Sydney/Melbourne time. 
Need help?
Order EFTPOS stationery
Visit our online store for your stationery supplies. 
Instructions & guides
All our product support in the one place. 
Merchant security hub
Keeping your business safe and sound.
Things you should know

As this advice has been prepared without considering your objectives, financial situation or needs, you should, before acting on the information, consider its appropriateness to your circumstances. Please view our Merchant Agreement, Financial Services Guide and Operator and User Guides at our Merchant Support Centre.
1 The $0 terminal rental fee is available to eligible customers who apply for and open a new merchant terminal between 29 March 2021 and 31 October 2021, and settle to a CommBank Business Transaction Account on eligible pricing plans. Offer valid until 31 October 2021 and subject to change. The $0 terminal rental fee offer means customers have their terminal rental fees waived for the first 6 months for up to a maximum of 3 terminals, available on Essential Lite and Essential Plus. The offer is only available at the initial application and can't be extended to additional terminals after the application has been processed. Offer is not available for group deals (including Alliance Partners) or Bankwest. For more information on our range of EFTPOS products and pricing plans, visit commbank.com.au/merchantterminal.
2 A Business Transaction Account is required to settle your transactions, if you apply online through NetBank. You can choose to settle your transactions to an alternate account held with us or another financial service provider by calling our Merchant Sales team on 1800 230 177, any time after your application is finalised. The information on this website has been prepared without considering your objectives, financial situation or needs. Because of that, you should, before acting on the information, consider its appropriateness to your circumstances. Terms, conditions, fees and charges apply to Business Transaction Accounts and NetBank. Read the Terms and Conditions for Business Transaction and Savings Accounts and the Electronic Banking Terms and Conditions (PDF) and consider whether these products are right for you.
3 1.80% covers Visa®, Mastercard®, eftpos®, UnionPay® transactions (not AMEX®, or Diners®).
4Same Day Settlement is available on all eftpos transactions made before 10.00pm (Sydney/Melbourne time) and all eCommerce transactions made before 5:30pm (Sydney/Melbourne time) for eligible customers with a CommBank transaction account and a linked CommBank merchant facility.

5 In metropolitan and regional areas. 
6 Daily IQ has been prepared as a tool for general information purpose only and should not be relied on to make business decisions or for account reconciliation. Daily IQ is available to business customers with a Business Transaction Account.
7 Eligible POS providers include Retail Pro (Heritage POS), Magenta POS, Fred IT. Alipay is a registered trademark of Alipay US.
8 4G only available in 4G compatible areas.
Mastercard and the Mastercard brand mark are registered trademarks of Mastercard International Incorporated. American Express is a trademark of American Express. Visa is a registered Trademark of Visa in the United States. JCB is a registered trademark of JCB International. Union Pay is a registered trademark of UnionPay International Co., Ltd. Doshii is a registered trademark of Doshii Connect Pty Ltd.
9 Eligibility Criteria, terms and conditions apply.
10 POS provider must be accredited by Linkly (formerly PC-EFTPOS). Please check with your POS provider for feature availability and options.