Owner Occupier home loan interest rates
2.69% p.a.
2.70% p.a. Comparison rate
3.25% p.a.
2.91% p.a. Comparison rate
2.69% p.a.
2.70% p.a. Comparison rate
3.25% p.a.
2.91% p.a. Comparison rate
3.13% p.a.
3.14% p.a. Comparison rate
Standard Variable Rate (SVR)
4.55% p.a.
4.70% p.a. Comparison rate
3.85% p.a.
4.27% p.a. Comparison rate
5.04% p.a.
4.88% p.a. Comparison rate
4.34% p.a.
4.42% p.a. Comparison rate
2.24% p.a.
4.48% p.a. Comparison rate
2.09% p.a.
4.11% p.a. Comparison rate
3.54% p.a.
4.60% p.a. Comparison rate
3.39% p.a.
4.22% p.a. Comparison rate
2.09% p.a.
4.25% p.a. Comparison rate
1.94% p.a.
3.93% p.a. Comparison rate
3.54% p.a.
4.51% p.a. Comparison rate
3.39% p.a.
4.17% p.a. Comparison rate
2.34% p.a.
4.12% p.a. Comparison rate
2.19% p.a.
3.85% p.a. Comparison rate
3.64% p.a.
4.45% p.a. Comparison rate
3.49% p.a.
4.15% p.a. Comparison rate
2.39% p.a.
3.97% p.a. Comparison rate
2.24% p.a.
3.74% p.a. Comparison rate
3.94% p.a.
4.48% p.a. Comparison rate
3.79% p.a.
4.21% p.a. Comparison rate
3.14% p.a.
4.12% p.a. Comparison rate
2.99% p.a.
3.93% p.a. Comparison rate
4.04% p.a.
4.48% p.a. Comparison rate
3.89% p.a.
4.24% p.a. Comparison rate
0.99% p.a.
0.99% p.a. Comparison rate
Compare the features, interest rates and fees of all our flexible home loans
Investment home loan interest rates
3.12% p.a.
3.13% p.a. Comparison rate
3.68% p.a.
3.34% p.a. Comparison rate
3.15% p.a.
3.16% p.a. Comparison rate
3.71% p.a.
3.37% p.a. Comparison rate
3.54% p.a.
3.55% p.a. Comparison rate
4.10% p.a.
3.77% p.a. Comparison rate
Standard Variable Rate (SVR)
5.13% p.a.
5.28% p.a. Comparison rate
4.43% p.a.
4.84% p.a. Comparison rate
5.39% p.a.
5.37% p.a. Comparison rate
4.69% p.a.
4.90% p.a. Comparison rate
2.84% p.a.
5.05% p.a. Comparison rate
2.69% p.a.
4.67% p.a. Comparison rate
3.04% p.a.
5.07% p.a. Comparison rate
2.89% p.a.
4.68% p.a. Comparison rate
2.64% p.a.
4.81% p.a. Comparison rate
2.49% p.a
4.49% p.a. Comparison rate
2.84% p.a.
4.85% p.a. Comparison rate
2.69% p.a.
4.51% p.a. Comparison rate
2.54% p.a.
4.59% p.a. Comparison rate
2.39% p.a.
4.31% p.a. Comparison rate
2.74% p.a.
4.65% p.a. Comparison rate
2.59% p.a.
4.35% p.a. Comparison rate
3.24% p.a.
4.63% p.a. Comparison rate
3.09% p.a.
4.39% p.a. Comparison rate
3.44% p.a.
4.71% p.a. Comparison rate
3.29% p.a.
4.43% p.a. Comparison rate
3.24% p.a.
4.50% p.a. Comparison rate
3.09% p.a.
4.30% p.a. Comparison rate
3.44% p.a.
4.59% p.a. Comparison rate
3.29% p.a.
4.35% p.a. Comparison rate
CommBank Green Investment Loan
0.99% p.a.
0.99% p.a. Comparison rate
Save with our lowest ever 2 Year Fixed Rate home loan (Owner Occupied) with our Wealth Package
Lock in our lowest ever fixed rate so you can save and lock in low repayments1.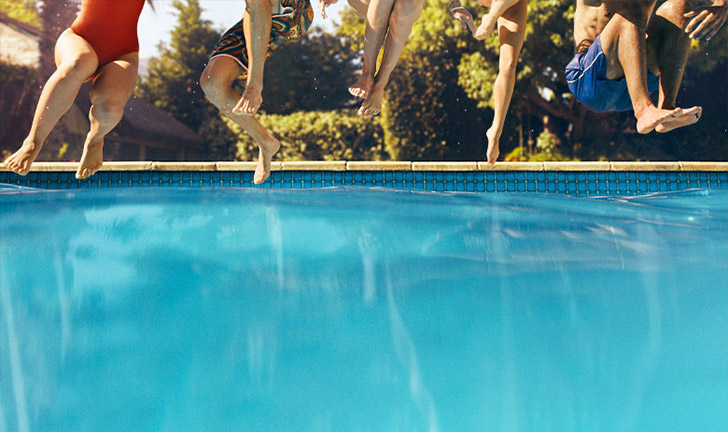 Tools & calculators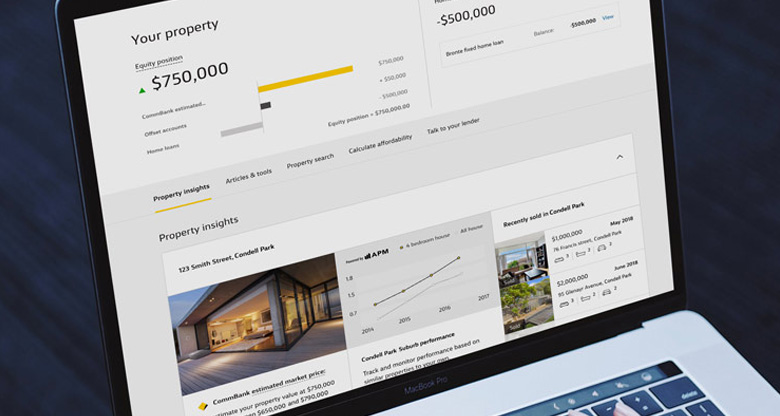 CommBank My Property redefines how you view, track and manage your home loan online to help you achieve your property goals.
Things you should know
1 To apply for a Wealth Package, you must have an eligible home loan or line of credit with an initial package lending balance of at least $150,000 at the time of your application. Eligible home loans include: Standard Variable Rate home loan, Fixed Rate home loans and Viridian Line of Credit. A non-refundable annual fee of $395 is payable in advance. The package can be established in the name of one or two individual's name/s, or in the name of a corporate entity. It cannot be established in the name of a business or family investment trust. Customers with Low Documentation loans are not eligible to apply for Wealth Package.
Please refer to our Home Loan Fact Sheets for details regarding our loans. The reference rate for your loan will depend on the repayment type you select – Principal and Interest or Interest Only. See rates for products no longer offered (PDF).
* The associated rate includes a margin below or above the applicable reference rate that applies for new lending only. As at 25 September 2020 the Extra Home Loan reference rate for Owner Occupied home loans is 3.78% and the current Extra Home Loan reference rate for Investment home loans is 4.13% p.a. 
** To be eligible for a package you must have an initial total home lending balance of $150,000 (the sum of the account balance of eligible home lending and line of credit accounts) and pay an annual package fee of $395. Package rates shown are based on a discount of 0.70% p.a. on the Standard Variable Rate and Viridian Line of Credit, and a discount of 0.15% p.a. on Fixed Rates in a package. Low Doc loans not eligible. Please refer to the Wealth Package Fact Sheet or Mortgage Advantage Fact Sheet for full details.
Rates are subject to change. Applications are subject to normal credit approval. Full terms and conditions will be included in our loan offer. Fees and charges are payable.
Comparison rate calculated on a $150,000 secured loan over a 25-year term. WARNING: Comparison rate is true only for the examples given and may not include all fees and charges. Different terms, fees or other loan amounts might result in a different comparison rate. Comparison rates for variable Interest Only loans are based on an initial 5-year Interest Only period. Comparison rates for fixed Interest Only loans are based on an initial Interest Only period equal in length to the fixed period. During an Interest Only period, your interest only payments will not reduce your loan balance. This may mean you pay more interest over the life of the loan.