General information
Banking in Australia
Moving countries and moving banks is always a big step. And while the Australian banking system is one of the safest and most stable around, there may be a few differences from your country's banking system. 
To help make things a little easier, here is a quick summary of how banking works in Australia. 
Currency
Australian Dollar (AUD) - there are 100 cents in 1 dollar
Australian dollar notes come in denominations of $5, $10, $20, $50 and $100
Australian coins come in denominations of 5c, 10c, 20c, 50c, $1 and $2
(note: $2 coins are smaller than $1 coins)
Prices in shops are rounded up or down to the nearest 5c e.g. you would pay $2.95 if the total comes to $2.97, but $3 for a total spend of $2.98.
Trading hours
Different banks and branches have different opening hours, but most CommBank branches are open 9:30am-4pm Monday to Thursday, and until 5pm on Fridays. Some branches offer weekend trading hours. Find specific branch opening times here.
With the CommBank app, NetBank and ATMs, you have access to your money 24 hours a day, 7 days a week. Find out all the different ways you can bank with us here.
Clearing funds
It usually takes 2–5 business days to process an International Money Transfer, but may take 
longer depending on the country you are sending money from and who you bank with. Transfers made on a weekend, a public/bank holiday or after the currency cut-off time will be processed the following business day.
Paying for things in Australia
EFTPOS terminals enable you to pay for goods or services using a credit or debit card – they are widely available throughout Australia wherever you're likely to spend money e.g. supermarkets or petrol stations.
When you pay at an EFTPOS terminal, just like with an ATM, you'll be asked what account you want to use – cheque, savings or credit. In some cases you may be able to pay from different accounts using the same card depending on the button you select.
For CommBank Debit Mastercards you can choose either 'Savings' or 'Credit'.
Many EFTPOS terminals include contactless technology that enables you to pay by tapping your CommBank card or compatible mobile phone.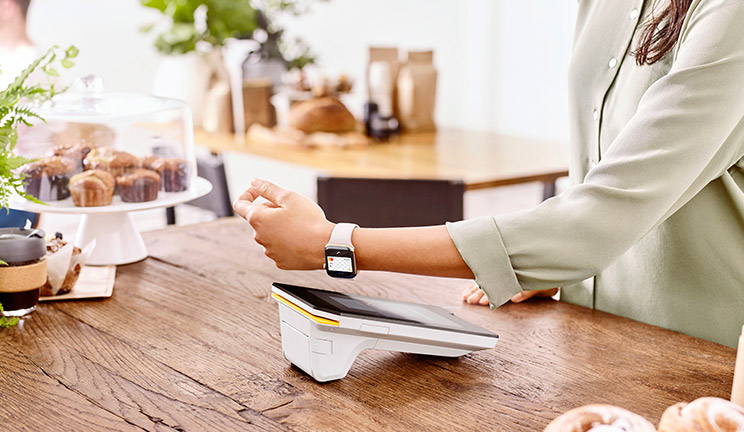 Australian banking terms
Your account number is the identification number associated with your account. Every account has one.
ATM (Automatic Teller Machine)
An electronic banking machine that allows you to complete basic transactions without the aid of a branch representative or teller.
When paying into your account from overseas you'll need to provide the Commonwealth Bank Swift Code which is CTBAAU2S.
Often people refer to the 'big four' which is referencing the biggest banks in Australia by market capitalisation. 
BPAY® is a bill paying service that lets you pay most of your bills in NetBank, the CommBank app or over the phone.
BSB number (Bank State Branch)
A 6 digit code that identifies the branch that the account is linked to (called a sort code in other countries). You'll need this to pay money into your account.
When paying at an EFTPOS terminal or using an ATM you will be asked to select the account you want to withdraw money from - cheque, savings or credit. By default if you have a CommBank Everyday Account pressing either Credit or Savings will work. If you have multiple accounts you're able to use one card for multiple accounts - ask in branch for more details.
An automatic transaction that transfers money from one account to another. Direct debits are processed electronically and are typically used for recurring payments, such as your private health insurance or memberships.
EFTPOS (Electronic Funds Transfer at Point Of Sale) 
This is an Australian term for the point of sale machines that enable you to pay for goods or services using a credit or debit card (e.g. at supermarkets).
IBANs are not used in Australia. However, when transferring money from other countries, you may be required to provide one. In that case, your BSB and account number should be combined, in that order. Do not include any spaces or hyphens. For example, 06200011111111.
A convenient and secure way for you to send or receive money from an overseas financial provider.
PayID is a simple service that makes paying money into accounts easier. You can create a PayID by choosing something easy to remember, like a phone number, and registering it with your bank who will securely link it to your chosen account. Then to get paid, instead of sharing your BSB and account number, simply share your PayID.
PIN (Personal Identification Number)
A number allocated to an individual and used to validate electronic transactions. You can change your PIN to something more memorable at any time.
Intended to help you save money and build your bank balance. These accounts often offer interest rates on the money you save.
Superannuation is a compulsory scheme introduced by the Australian Government whereby your employer is required to deposit a percentage on top of your gross annual income into a government approved superannuation fund. The money in the fund becomes available to you when you retire. 
A TFN is used to identify you for tax purposes. You will be asked to provide a TFN when you start a job, or open a bank account. You can
apply online for a TFN
 once you are in Australia.
Laws require you to tell us about your tax residency in other countries when you open an account and let us know if this changes.
A Term Deposit is a cash investment held at a financial institution. Your money is invested for an agreed rate of interest over a fixed amount of time, or term.
Also known as an everyday account - a bank account for your day-to-day banking. In some countries this type of account is known as a current account or checking account.
Security and Scams
Like many other countries, Australia is not immune to people carrying out fraudulent activity including online and telephone scams. The Australian Government has a useful website that has information to help you stay safe from this type of activity.
Banking Code
Australia has a number of laws to help protect consumers. In addition, most banks have signed up to the banking code of practice that gives you additional protections.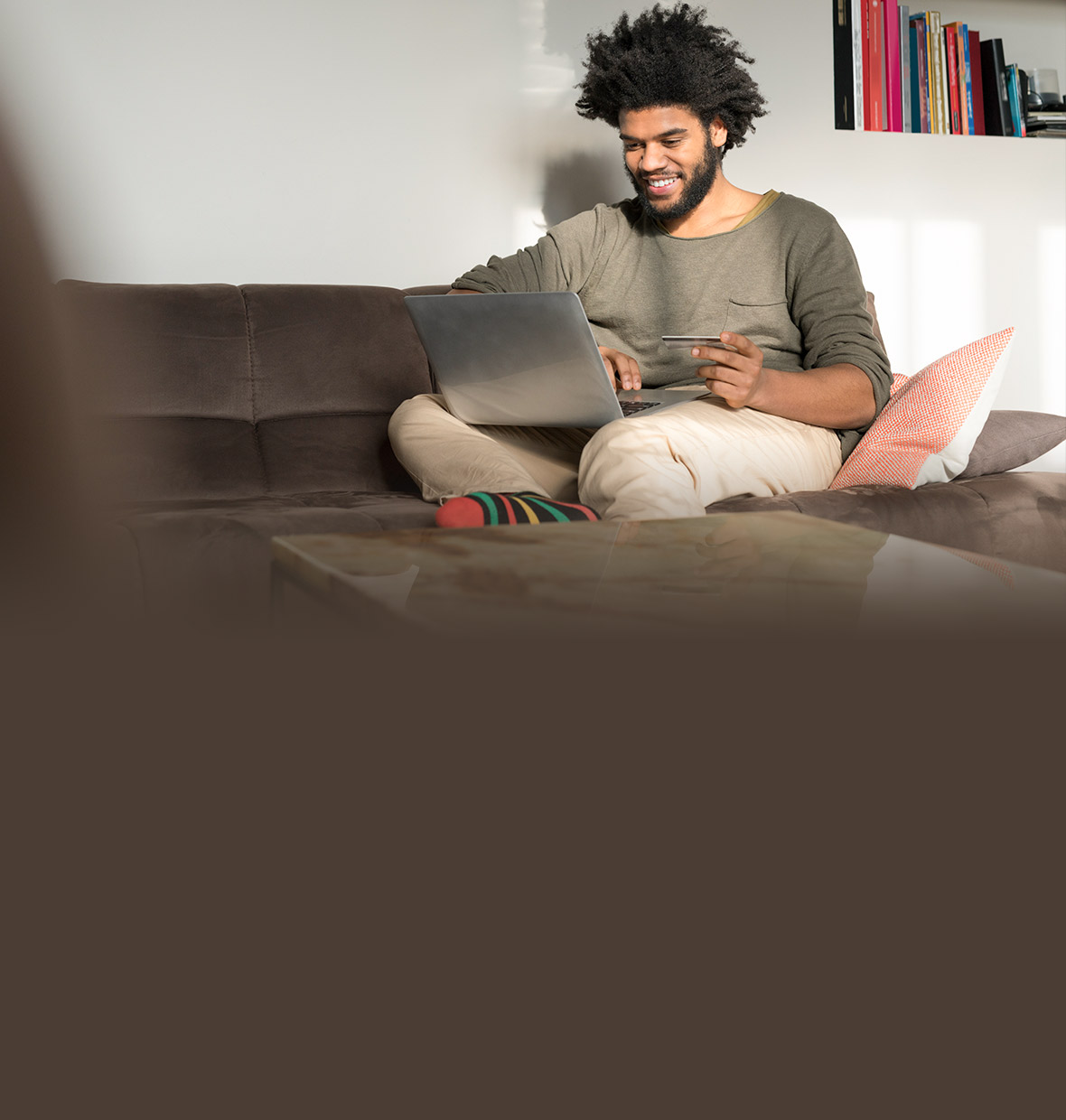 You can open an account online up to three months before you move.

You can also open an account online after you arrive or by visiting any CommBank branch.
Whichever option you choose, you'll need to bring some documents to the branch when you first visit, to formally prove your identity before you start using your account. We recommend you bring along original copies of your:
Current passport (original document required)
Details of your current Australian visa
Tax Identification Number (TIN) for each country of foreign tax residency
Student ID or letter of enrolment (students only)
If any of your documents are in a foreign language you'll need to get them translated into English by a professional translator accredited by the National Accreditation Authority for Translators and Interpreters (NAATI), or an equivalent accreditation.