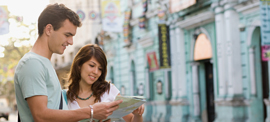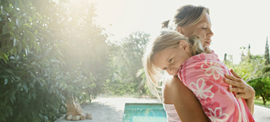 Protecting your credit card details and keeping your account safe are of paramount importance to us. That's why we have sophisticated fraud detection systems, enhanced security chip protection, and Secure Internet Shopping. We're also the only Australian bank that lets you lock, block and limit your credit card instantly via the CommBank app or on NetBank. It's our way of ensuring your information is always safeguarded, so you can shop with confidence.
We go to great lengths to protect the details of your credit card. Find out what measures we take and what you can do to keep your card safe.


Using credit cards to pay for things is a safe way to shop but there are a few things you can do to safeguard your details when shopping online or making payments.


Add an extra layer of protection to your MasterCard® card or Visa card, with secure internet shopping.


For added peace of mind, credit card insurance is an affordable option to protect your repayments should the unexpected happen.



You can lock international payments, block ATM cash advances and limit spending on your CommBank credit card. Discover how you can take control of your card security using the CommBank app and NetBank.