About Student Options
Student Options gives students exclusive discounts on a range of banking products.
Available for full-time and part-time tertiary students at Australian educational institutions or those undertaking an Australian Apprenticeship, Student Options can help you get more out of your money when you're studying.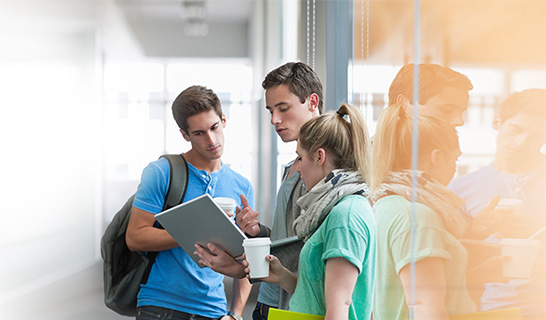 Plus, to help you do your banking anywhere, anytime, you'll also have easy access to your money with the CommBank app.
Take advantage of special student rates and fees on some of our most popular banking products:
$0 monthly account fees* on our Everyday Account Smart Access
$0 annual fee on a Student credit card*
$0 Personal Loan establishment fee*
$0 Travel Money Card issue fee*
3% off the standard variable rate on a Personal Overdraft*.
Get started with Student Options
The first step is to open an Everyday Account Smart Access, our all-in-one bank account that provides flexible, easy access to your money, with:
$0 monthly account fees*
No withdrawal~ fees at CommBank/Bankwest ATMs
Instant banking that shows every transaction immediately in the CommBank app, so you always know where you stand†
An option to add a Personal Overdraft, so you can access additional funds (up to an approved limit) beyond your own available funds.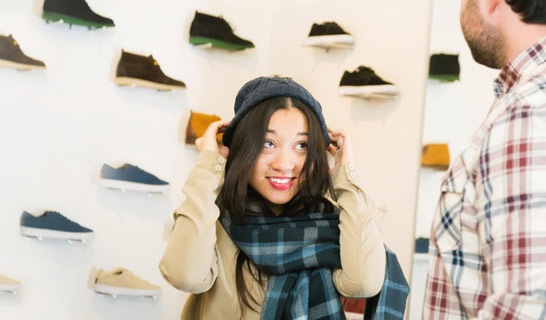 Our Everyday Account also comes with the option of a Debit MasterCard®, so you can pay for purchases online and over the phone with your own money. You can also make contactless payments for in-store purchases under $100 at participating merchants, without having to enter your PIN.
Once you've opened an Everyday Account Smart Access, you'll be signed up to Student Options. You'll need to visit a branch every 12 months and show your current Student ID to continue to be eligible.
Already have an Everyday Account? You'll just need to make sure it's on Student Options by visiting a branch and showing your current Student ID.
Add to your Student Options
Once you've opened an Everyday Account, you can add other products with great student discounts.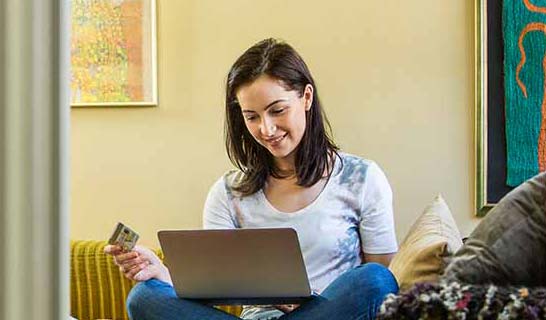 Reach your savings goals sooner with an online savings account linked to your CommBank Everyday Account. You'll have instant access to your money and there's no minimum deposit criteria.
Apply in NetBank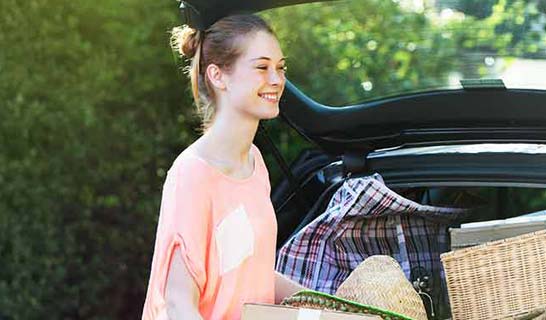 With credit limits as low as $400, enjoy no annual fee* and up to 55 days interest free on purchases when you study full time. You can also Tap & Go™ for purchases under $100 with your MasterCard.
Apply in NetBank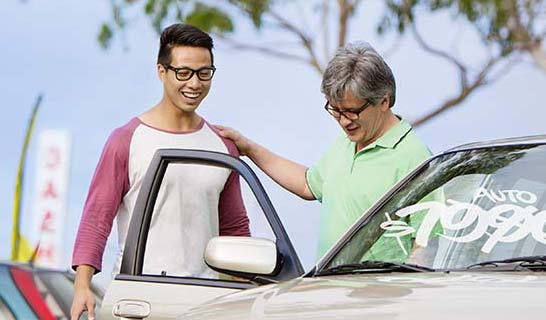 Need extra funds? A Personal Loan can put you in control, with flexible loan options to suit you. Simply apply in branch to receive your student discount of no establishment fee for the duration of your studies*.
Apply in branch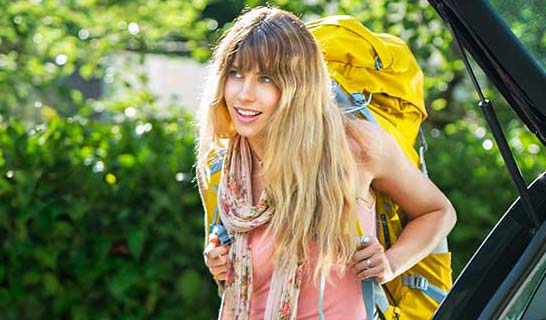 Going overseas? A Travel Money Card is a reloadable prepaid card that holds up to 13 currencies and provides a secure, easy way to access your money with no transaction fees on purchases. Apply in branch and receive no issue fee*.
Apply in branch
One app for all your banking needs
The easiest way to manage your accounts and check transactions on your mobile is with the CommBank app:
Access cash from CommBank ATMs without your card using Cardless Cash#
Tap & Pay at any MasterCard® PayPass™ terminal##
Pay someone using their mobile number, email address or Facebook contact**
Transfer money, pay bills and view your account balances
Lock, Block and Limit payments on your credit card***
Find your nearest ATM and access tools and calculators.
Download the app for free now.
Things to know before you Can:
~ No withdrawal fees at CBA and BankWest ATMs, other financial institutions ATM withdrawals may incur a fee. Excludes ATMs overseas, EFTPOS transactions overseas or involving currency conversion, third party payments within a payment group, international money transfers and separate services such as bank cheques, periodic payments and transfers/deposits to other banks.
+ Excludes contactless transactions and some credit transactions on Mobile Banking. Subject to network providers coverage. Other conditions may apply.
* Waived for the duration of your studies, if you are a tertiary student at an educational institution located in Australia or are undertaking an Australian Apprenticeship. You must show us suitable student identification.
** Recipient must have an Australian bank account to claim.
*** Excludes transaction flagged as recurring (e.g. direct debits) and transactions not sent to us for authorisation. Other Terms & Conditions apply.
# Up to $500 can be withdrawn without a card per day. CommBank app, NetBank, NetCode and account access required.
## Tap & Pay allows you to use your compatible iPhone or Android mobile phone to make MasterCard® PayPass™ purchases up to $100 or other limit as set by the merchant. Use Tap & Pay by ordering a CommBank PayTag from within the app (a one-off purchase price of $2.99 will apply). NetBank and CommBank app access required.
As this advice has been prepared without considering your objectives, financial situation or needs, you should, before acting on this advice, consider its appropriateness to your circumstances. Terms and conditions for Transaction, Savings and Investment Accounts and Product Disclosure Statement and Conditions of Use for Travel Money Card are available here or from any Commonwealth Bank Branch and should be considered in any decision about these products. A Commonwealth Bank transaction account is required to open a NetBank Saver. Please view our Financial Services Guide (PDF68KB). If you have a complaint in respect of these products, the Commonwealth Bank's dispute resolution service can be accessed on 13 2221.Applications for finance are subject to credit approval. Individuals must be over 18 years of age to apply for Credit Card/Personal Loan/Personal Overdraft. Full terms and conditions included in our Loan Offer. Fees and charges are payable.
MasterCard is a registered trademark of MasterCard International Incorporated. PayPass and Tap & go are trademarks of MasterCard International Incorporated. Apple and the Apple logo are trademarks of Apple Inc., registered in the U.S. and other countries. App Store is a service mark of Apple Inc. Android and Google Play are trademarks of Google Inc.