Our accessibility goal
Our goal is to be Australia's most accessible bank. To us, that means being the most inclusive as well. In our Accessibility and Inclusion Plan 2021–2023 (PDF), we outline what we're currently doing to ensure that we:
Make it easy for customers to access our information, products and services
Embed our accessibility and inclusion frameworks into our leadership and governance
Continue to build an inclusive and equitable culture for all our people
Work with and contribute to the community.
Support

Interpreter services
If English isn't your first language, the government's free Translating and Interpreter Service can help you to communicate with us. This service is available in over 150 languages. We can arrange this service when you call us or visit us in branch.
Find out how to access this service in:

Easy English documents
We've translated a number of our key information and fact sheets into Easy English. These documents provide understandable and concise information. They are for people with low English literacy levels.



Avoiding financial abuse
Elder financial abuse can take many forms and happen to anyone. Safe & Savvy is a guide to help older people avoid abuse, scams and fraud.
Helpful resources
Branches, ATMs & payments
Branches
Many of our branches have best practice accessible features, such as:
Ramp access
Wheelchair turning circles
A concierge to meet customers at the entrance, and direct you around to ensure you can complete your banking safely.
We've also worked with accessibility experts and customers to improve access to our branches. Some of the changes that we now include during our branch refurbishments are:
Simplified signage so more of our customers can understand it
Switching to matte surfaces (it can be difficult to read signs on shiny surfaces)
Adding braille signage on our ATMs and outside our branches with our opening hours
Incorporating hearing loops at both telling and customer service points
Adding height-adjustable desks
Ensuring there is room for wheelchair turning circles throughout all customer and staff areas.
ATMs and payments
All our ATMs have touchscreen technology and are audio-enabled – plug in your earphones to get started.
You can make secure, cashless payments using your compatible phone or wearable.
Our Albert EFTPOS tablet provides a way for people who are blind or have low vision to complete PIN entry within the Albert payment app.
We are also ensuring that all our new to market touchscreen Point of Sale (POS) devices will be optimised for accessibility.
Digital banking
We're committed to ensuring that all our digital banking products are accessible, including the website, NetBank and CommBank app.
We strive to meet the standards of the Web Content Accessibility Guidelines (WCAG) 2.1 AA, and have a roadmap of changes underway to enhance our website and digital experiences. 
Our people
Enable Network
ENABLE is an employee network that raises awareness of people with disability through lived experiences. They inform our strategies, policy and processes to enable accessible solutions for our customers and people.
ENABLE focuses on:
Inclusion opportunities: Increasing awareness and fostering an inclusive workplace where employees with disability are treated equally and feel safe to be themselves
Employment opportunities: Looking at ways to increase employment and development opportunities for people with disability
Engagement: Creating opportunities to engage employees with disability, advocates and champions of change.
Recruitment process
Thinking of joining us? As part of the application process, you'll have an opportunity to share any accessibility requirements and will have access to reasonable adjustments.
We also support RecruitAbility, a scheme for candidates who:
have a disability, and
meet the minimum requirements of the role they apply for.
It ensures that these candidates are provided the opportunity to progress to the next stage of the assessment and selection process for that role.
Health and wellbeing
We offer a number of health and lifestyle opportunities, to provide our employees with the support and assistance they require. These include:
Flexible working arrangements
Gender-neutral parental leave
Counselling services
Domestic and family violence workplace support
A health and wellbeing program.
Our plan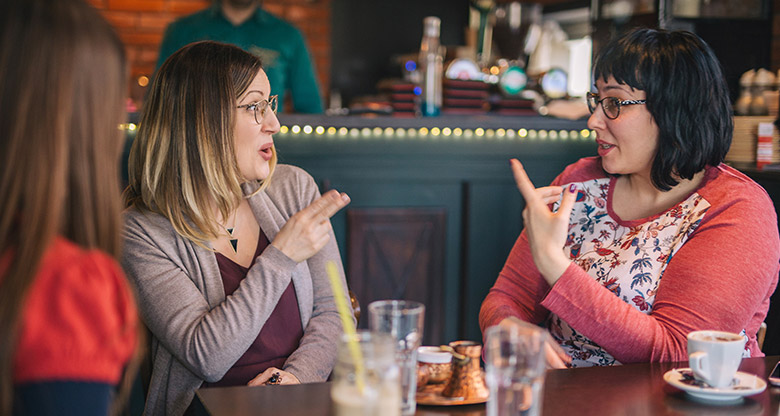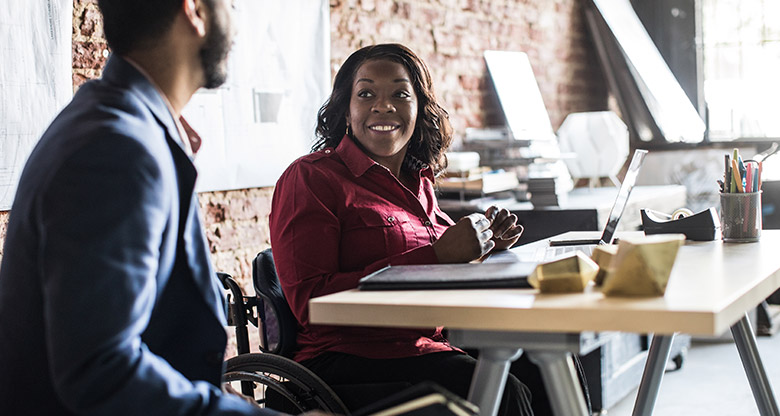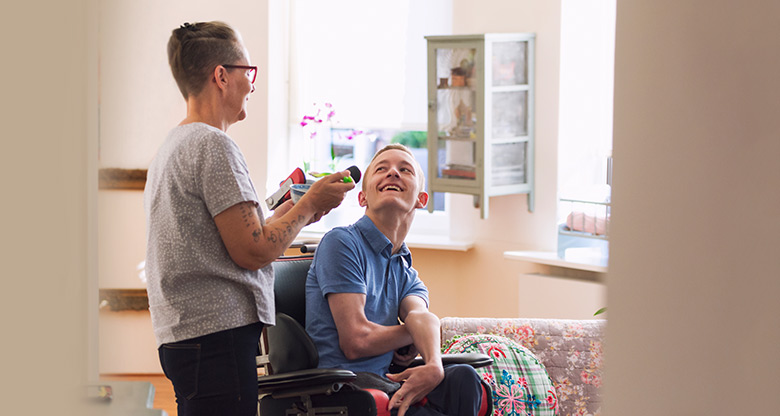 Australian Network on Disability
We continue to work with community-based disability organisations. For example, we have increased the Group's membership level with the Australian Network on Disability (AND) from Bronze to Gold.